Tax On, Tax Off
Death and taxes: The only two things you can count on in life. At least, that's how the saying goes - but what it leaves out is that you can also count on benefits from your favorite pasttime, beauty and style, if you know how to go about it. Did you know, for instance, that sun block is allowed to be itemized if you work outdoors? There are tons of guidelines similar to that - and you can save yourself lots of cash by just doing what you love. So, grab your pen and paper, and get schooled. Here are some tax deductions you can claim on beauty.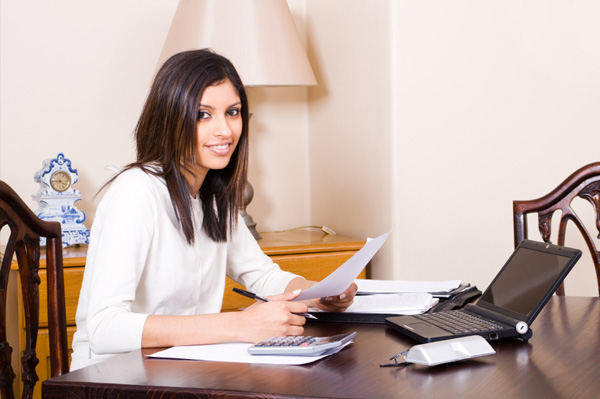 1. eyewear
"Glasses and contacts can be written off. So can eye drops," says Wells Fargo tax expert Joe Ellis, who cautions that in general clothing is not allowed to be deducted, but suggests donating the clothes when you are done with them. That is a deduction – which can lead to you having a little extra cash for new duds.
2. magazine subscriptions
Salon owners, take note: What's a beauty salon without high-fashion magazines? While it is a wise investment to keep your clients abreast of all the hot new fashion trends via journals and magazines, you can also deduct the expense on this year's tax return! As long as the subscription relates to your field and you keep accurate records of the costs, you can deduct it, says Roni Deutch, CEO and Founder of the Roni Deutch Tax Center. This also holds true for those of us who write about beauty and fashion!
3. Uniforms
If you are required to wear a uniform for work, that uniform's purchase and its upkeep are deductible. However, don't get too fancy. The IRS will call into question your "uniform" if it is too fashionable or so chic that you would wear it outside of work, Deutch says.
4. Tools, Supplies and Equipment
Are you a hair professional? Do you write about or review beauty items? Each blow dyer, curling iron, flat iron, clip, comb, brush, shampoo/conditioner bottle, towel, smock, stylist chair, every pair of scissors and whatever else you need carry out your fashion creativity is a deductible business expense. And it doesn't end there. Musicians and entertainers can deduct the cost of theatrical clothing and accessories that are not suitable for everyday wear. You can deduct the cost of protective clothing required in your work, such as safety shoes or boots, safety glasses, hard hats, and work gloves!
5. demo products
"As an Independent Sales Director for Mary Kay for the last 16 years I can write off everything that we launch in our product line as a 'demo' the first time that I use it as I am 'test marketing' it on myself!" shares Sarah Cook. "Of course I always grab the 'new' items first. The 'tax deductions' were one of the biggest reasons I began my business when I was a sophomore in college and now that I have three children, it is one of the biggest reasons that I stay. I can write off part of my wardrobe, the fashion and beauty magazines, as well as the spa treatments that I do when we travel!"
6. Medical Expenses
Certain medical and dental expenses can be deducted on Schedule A if the taxpayer is itemizing deductions, says Intuit's senior tax analyst Mike D'Avolio. The expenses are only deductible to the extent they exceed 7.5 percent of adjusted gross income. In general, the expenses must be related to a physical or mental defect or illness, and not related to the improvement of general health. This includes even fun stuff like acupuncture! Also counted: Whirlpool baths prescribed by a doctor, stop-smoking programs, weight-loss programs as treatment for a disease, medical aids (eyeglasses, contacts, hearing aids), laser eye surgery, artificial teeth or the cost of wig if you experience hair loss from a disease.
Take note, and you may end up with a much more palatable tax bill this year! Take that, Uncle Sam!