We Heart These Dresses
Valentine's Day is definitely special, but that doesn't mean you need to break the bank on an outfit. We have compiled these 15 fabulous Valentine's Day date dresses, each under $100!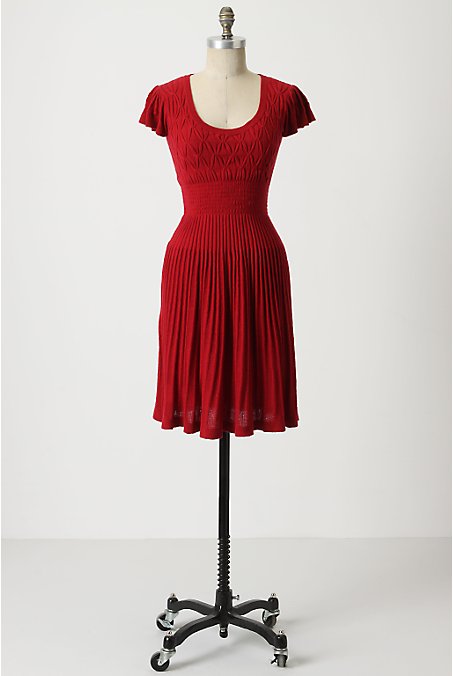 Amarena dress
At just under $100, this pretty dress from Anthropologie features rich color and a flirty silhouette. This soft sweaterknit dress has short flutter sleeves and a pleated skirt. This dress is on sale for $99.95 in red, navy or plum.