A Touch Of Romance
Valentine's Day is the most romantic day of the year. Whether you are spending the evening at home with your sweetie or heading out on the town, you will look and feel gorgeous with one of these romantic hairstyles.
(page 3 of 5)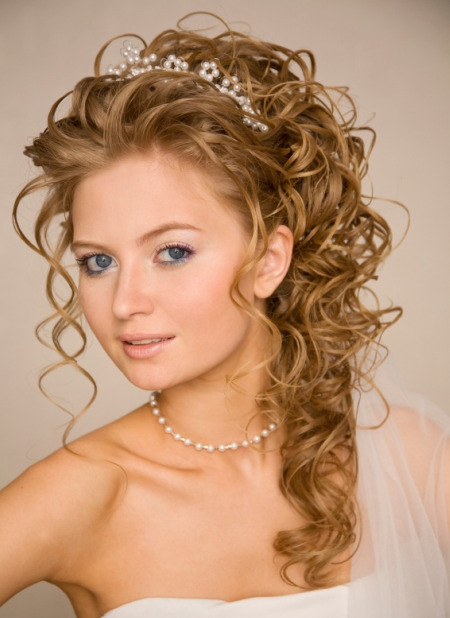 Half-up, half-down
If you are going somewhere special for Valentine's Day, take inspiration from wedding day hairstyles. For curly hair, the romantic half-up, half-down look is one of the best. It allows you to show off your beautiful curls and also puts the focus on your gorgeous face.
This hairstyle is very simple to create. Pull the top portion of your hair into a ponytail, leaving the bottom portion long in the back. Add to the romantic look by leaving a couple tendrils free around the face.
Secure the ponytail with an elastic band, then add crystal-encrusted combs, barrettes or other hair accessories (if desired) to finish off the look.
Next up: Side-swept style