A Touch Of Romance
Valentine's Day is the most romantic day of the year. Whether you are spending the evening at home with your sweetie or heading out on the town, you will look and feel gorgeous with one of these romantic hairstyles.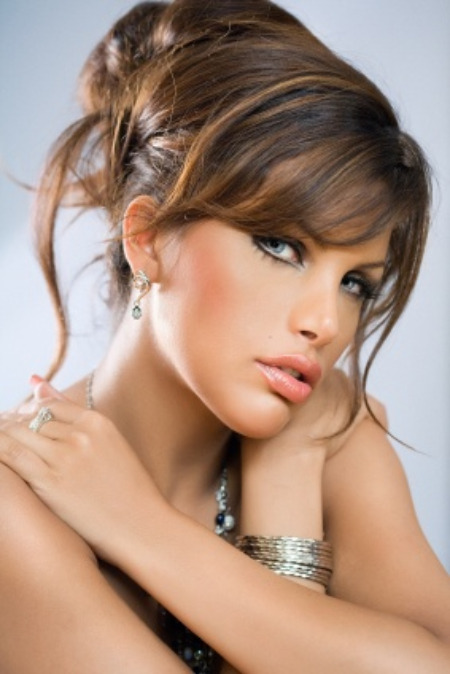 Messy updo
One of the most popular hairstyles for special occasions is the messy updo. Instead of a perfectly coiffed style, this one is a bit messy and a lot sexy. It's ideal for a romantic night out on Valentine's Day. This style works for shoulder-length hair that is straight, wavy or curly.
To create a messy updo, begin by towel drying your hair and then spray it with a styling spray. Using a paddle brush, separate and blowdry your hair.
Place a dollop of mousse into your hand and then work it through the hair in the back to create volume and texture.
Pull the majority of your hair into a high ponytail on the back of your head and secure with an elastic band. Be sure to leave some strands loose to frame your face.
Next, separate your ponytail into three or four sections. Then you need to bring each section down, folding it over and into the base of your ponytail, securing with bobby pins or another elastic band.
Next up: The sexy, tousled look