Drop A Size With These Style Tricks
Everyone wants to lose weight. Luckily, there are plenty of style tricks we've got up our sleeves that will help you look a few pounds lighter, while you're trying to lose the excess weight at the gym.
(page 5 of 7)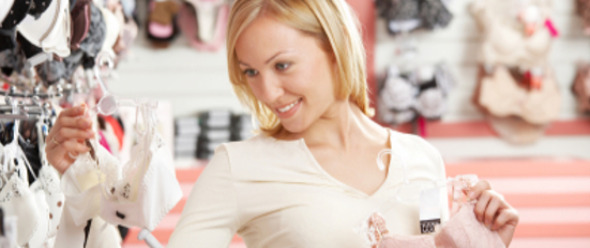 The right undies
It's time to take stock of your wardrobe, which includes your intimates collection and figure out what really fits. If your bras are too tight and creating bulges and rolls, it's time to toss it out and get a new one. Or, you can get bra extenders. Stop into a department store to get fitted for the right size; it can do wonders to your overall look and make you look pounds thinner.