Drop A Size With These Style Tricks
Everyone wants to lose weight. Luckily, there are plenty of style tricks we've got up our sleeves that will help you look a few pounds lighter, while you're trying to lose the excess weight at the gym.
(page 2 of 7)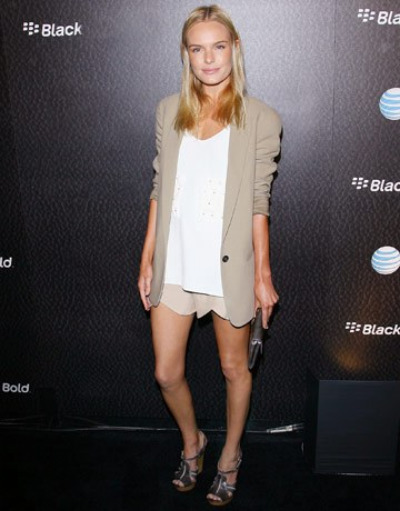 Blazers
A great trick to appear thinner is wearing outfits that make you look taller. And topping a shirt and jeans combo or dress with this season's boyfriend blazer is a great way to do it. The most slimifying to try is a single-breasted black blazer worn open. Look for a longer version that hits the upper thigh area to appear taller. For warmer days, you can also try pairing them with short dresses and skirts. The long blazer paired with shorter bottoms will make your legs look longer and give an overall leaner look.