Steal The Celebs' Spring Looks
Here's a look at what the celebs are wearing for spring -- and how to incorporate these trends into your own wardrobe.
(page 4 of 5)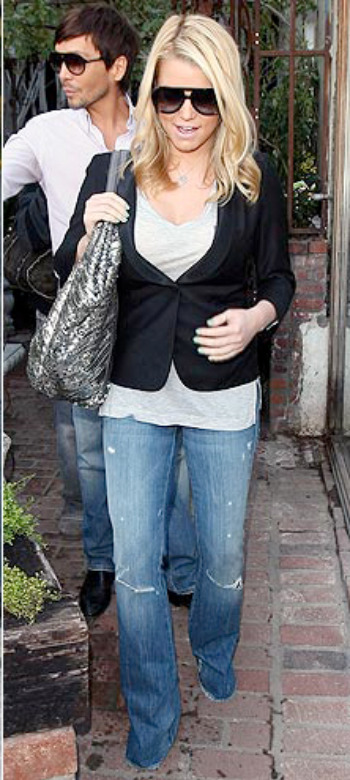 Jessica Simpson
Always a fashion statement, Jessica Simpson dresses jeans up with a conservative blazer. Get this look by matching your favorite light-washed denim jeans with this Classy Twosome Jacket for just $35. Wear a simple, longer tee in heather grey underneath, such as Victoria's Secret Angle Short-Sleeve Tee, $20. A Jessica signature -- the over-sized bag -- adds some sparkle to this classic, conservative outfit with a Zig Zag Boho Sequin Hobo Bag for $80.
Next up: Lauren Conrad