What To Wear This Spring Season
The runway shows have come and gone but left behind are all the fun, new trends we can embrace this season. From the must-have colors to the styles and cuts of the season, we've narrowed down the top seven trends you should be wearing.
(page 2 of 7)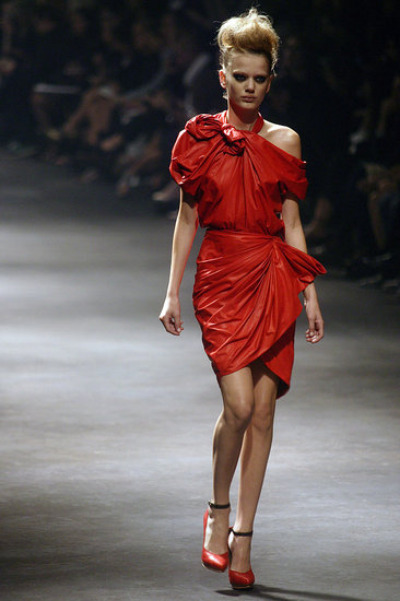 Red
While black and white pairings have been all-the-rage as of late, this season designers sought to make a statement with bright red pieces. Try a red accessory like a pump or bag if you're not feeling a red top, dress or complete outfit. It also made a mark as a beauty trend so if you're really hesitant to try red fashion, rock a red lip instead.