Bright Colors For A Brighter Outlook
Spring is here -- and it's time to brighten your wardrobe. From yellows to greens, a floral palette is just what your ensembles need for that extra spring oomph. Not sure where to begin? Here are some great finds that will brighten your wardrobe this season.
(page 3 of 6)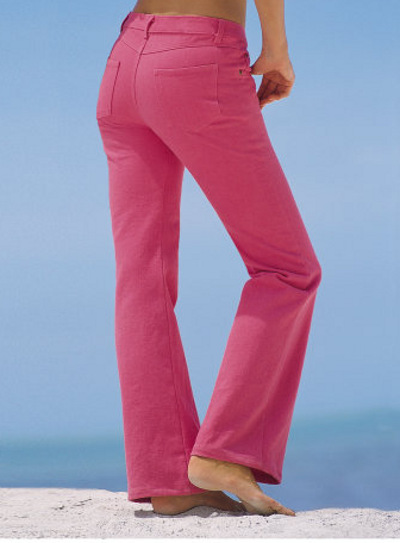 Hot pants
Don't be intimidated by brightly colored pants. Although the trend is new and used to be considered a major fashion faux pas, fashion has come a long way. These Flare-Leg Jeans ($15 at Newport-News.com) in pink, for instance, go fabulously with white blouses and cream-colored wedges.