Spring Looks
For Every Body
As the days get longer and the weather begins to warm, we can finally start tossing those bulky sweaters back in the closet and start reaching for our favorite spring clothes. Here are some great spring inspirations for every shape!
(page 2 of 6)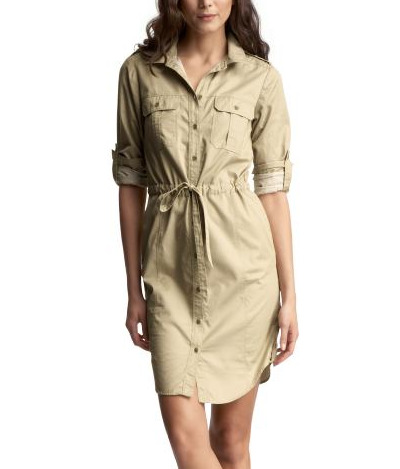 Hourglass
A neutral shirtdress, like this khaki drawstring dress from The Gap, has a cinched waist that accentuates the smallest part of your midsection. The rest of your fabulous curves are accented by the mirrored image of the dress on your body.
This shirtdress would look fabulous with coral jewelry and neutral wedges to create a look perfect for any spring day!