Amp Up Your Accessories
We're on the edge of our seats. It's almost time to break out the floral dresses, spring sandals and light jackets! Goodbye winter, hello spring fashions! With the onslaught of gorgeous weather comes the onslaught of new, fabulous clothes. Don't know what to wear this season? You can quickly update last year's wardrobe with this year's accessory trends. Here are 10 spring accessory trends to keep in mind as you shop.
(page 9 of 10)
Spring 2010 fashion trend: Bright scarves
Remember those bright scarves that came about last spring? They're back and brighter than ever. Wear them over tanks or over tees. This accessory trend is the kind that will have some longevity in your wardrobe. Even better, there are so many artistic options out there under the $20 range.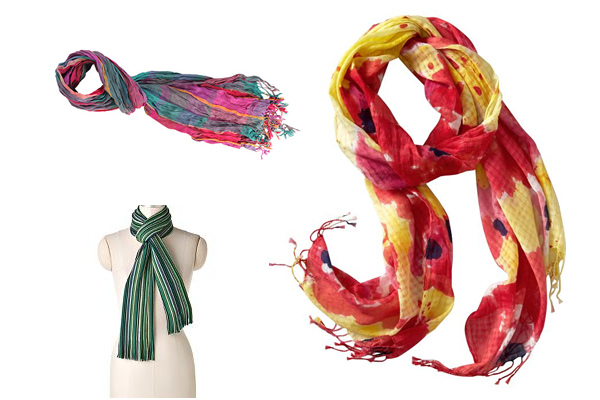 Top left: Crinkled colorful plaid scarf, $8.80 at Forever21.com, bottom left: Sonoma + Style striped scarf, $9 at Kohls.com, right: floral water color scarf, $12.50 at OldNavy.com
up next: the final fashion trend of spring 2010