Amp Up Your Accessories
We're on the edge of our seats. It's almost time to break out the floral dresses, spring sandals and light jackets! Goodbye winter, hello spring fashions! With the onslaught of gorgeous weather comes the onslaught of new, fabulous clothes. Don't know what to wear this season? You can quickly update last year's wardrobe with this year's accessory trends. Here are 10 spring accessory trends to keep in mind as you shop.
(page 4 of 10)
Spring 2010 Fashion trend: fancy tights
Store your black tights. This spring, break out bold colors like teal, purple and yellow. They'll jazz up any outfit in your spring wardrobe, and make heads turn.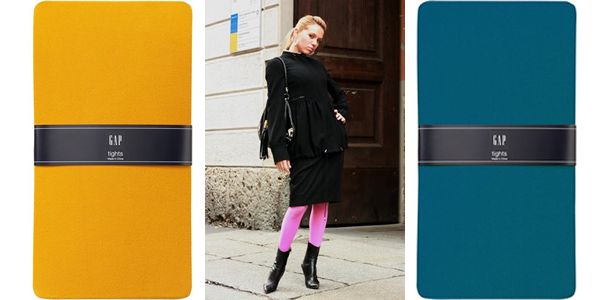 Opaque tights in nugget gold and vivid teal, $3.99 at Gap.com
up next: the shoulder bag