Amp Up Your Accessories
We're on the edge of our seats. It's almost time to break out the floral dresses, spring sandals and light jackets! Goodbye winter, hello spring fashions! With the onslaught of gorgeous weather comes the onslaught of new, fabulous clothes. Don't know what to wear this season? You can quickly update last year's wardrobe with this year's accessory trends. Here are 10 spring accessory trends to keep in mind as you shop.
(page 3 of 10)
Spring 2010 fashion trend: Blinging Sandals
This spring, glam will dominate. From head to toe, style fiends will be blinging themselves out -- even strappy sandals will be bedazzled. Showcase your fabulous feet in gem-studded spring footwear. Keep the rest of your outfit stud-free -- that way, you won't be over-doing it.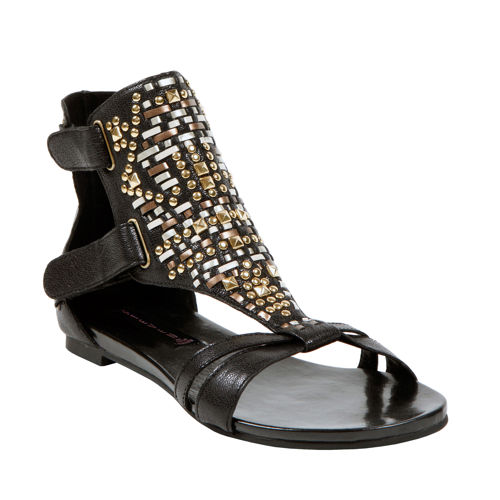 Bliz Sandals, $49.98 at SteveMadden.com
Up next: bright tights for spring