Switching For The Season
The snow is melting, and the sun is setting later than 4:30 p.m. It must be spring -- which is wonderful for getting reacquainted with sunshine, the color green and fresh local produce, but a rather awkward time for personal style. You're ready to shed your dark, woolly layers from the winter months, but it's not quite warm enough for your summer shorts and sandals. What's a fashion-conscious gal to do? Here's how to put some spring in your winter-wardrobe step by mixing and matching pieces you already own.
(page 5 of 5)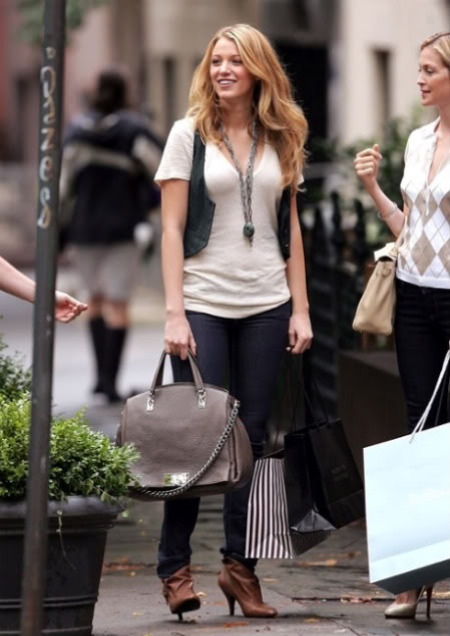 Peel off a layer
You know that jeans-and-sweater go-to outfit you've been sporting? You don't have to give it up just because it's too warm for wool. Instead, replace the sweater with a vest. Anything you layered under your sweater -- t-shirts, buttondowns, even tanks -- will look good under a structured vest. Take a peek at Blake Lively pulling this basic undershirt and jeans into an outfit with a vest.
We can't wait to get back to picking outfits based on style and comfort instead of pure warmth. We've been counting down the days since the first hint of winter. Woot, woot for warm weather!
More Spring Fashion
Spring fashion for every shape
10 Cute floral dresses for spring