Switching For The Season
The snow is melting, and the sun is setting later than 4:30 p.m. It must be spring -- which is wonderful for getting reacquainted with sunshine, the color green and fresh local produce, but a rather awkward time for personal style. You're ready to shed your dark, woolly layers from the winter months, but it's not quite warm enough for your summer shorts and sandals. What's a fashion-conscious gal to do? Here's how to put some spring in your winter-wardrobe step by mixing and matching pieces you already own.
(page 3 of 5)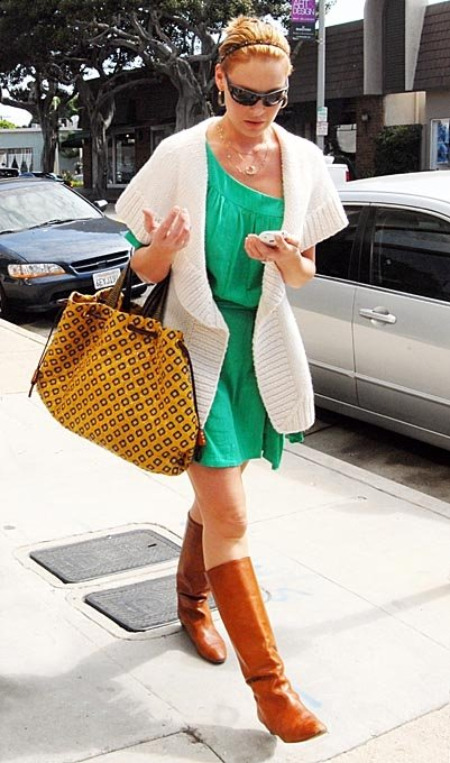 These boots were made for walking… anytime
Don't push your boots to the back of the closet because the weather is above freezing. Just wipe off the salt stains and get your boots ready for springtime wear. They can look super chic and springy paired with a flouncy skirt or dress. Katherine Heigl is rocking the look here, and she gets bonus points for the sweater. She's mixing up her seasonal wear to hit the right level of warmth and style.