Fashion Bloggers Predict 2010 Trends
These stylish women have proven their abilities to spot trends. Their daily outfits, as chronicled on their respective popular blogs, demonstrate an uncanny ability to be ahead of the fashion curve. So when it came time to forecast fashion for this upcoming year, they seemed an obvious choice for guidance. Each lady has predicted a fashion trend, modeled it, and even provided tips on how to work to make the trend work for you.
(page 7 of 7)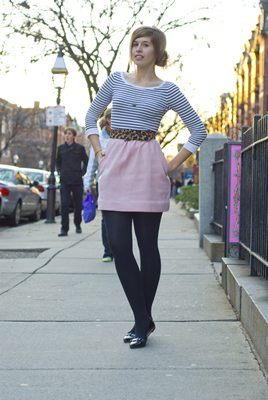 Name
Julie O'Boyle
Site
http://orchidgrey.blogspot.com/
Fashion trend she predicts will be big in 2010
I'm seeing a lot of pattern mixing going on already and I expect this trend to really take off in 2010. From simple pairings like polka dots and stripes to the hyper mix of paisley and floral, I think mismatched patterns add great texture to any outfit.
Her tips on how to wear it
For those new to the trend, start off simply by adding stripes and a patterned accessory together or two black and white prints. Once you get your feet wet, experiment with two patterns of a similar color scheme. Be sure to ground your look with one solid piece like black tights or a simple cardigan.
More fashion bloggers on SheKnows:
5 Style bloggers share their perfect first date outfit
Top 5 fashion blogs
5 Best budget fashion blogs