Haute Holiday Hair
Hot hair is a must at holiday parties. If pictures are worth a thousand words, you definitely don't want yours to say "trainwreck," "poodle," "old lady," or (gasp!) "scrunchie." Worry not. We talked to the experts to find the cutest holiday hairstyle trends. The best part? You can do them all yourself.
(page 5 of 6)
Add a twist
Riccardo Maggiore of Riccardo Maggiore Salon agrees the updo trends are a timeless classic, but loose and natural is easier -- not to mention sexy! 
"Curl the hair – either light waves or heavy curls, it's up to you – and use a small bit of hair on either side of the head to braid. Holding both braids, secure them together in the back, preferably with a pretty accessory. Braids are very fashion forward and add a beautiful accent in the hair!"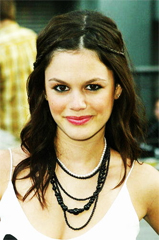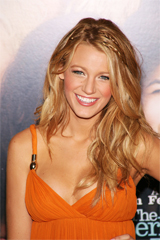 Next: Side part!