Haute Holiday Hair
Hot hair is a must at holiday parties. If pictures are worth a thousand words, you definitely don't want yours to say "trainwreck," "poodle," "old lady," or (gasp!) "scrunchie." Worry not. We talked to the experts to find the cutest holiday hairstyle trends. The best part? You can do them all yourself.
(page 4 of 6)
Lose your center
Sam Brocato of the Sam Brocato salon is a big fan of the three-minute updo. First take half of your hair and create a ponytail. Put it off center on the back of the head above the line, making sure that it runs from ear to ear. Then, take the remaining half of your hair and create another off-center ponytail about an inch below your first one. Gently brush hair back and lock down the look with a hairspray like Brocato Moveable Hair Spray. Finally, grabbing both ponytails, pin the hair up for a loose and modern look.
Even cooler? Follow up with some sexy shimmer spray to add sparkle for your holiday parties!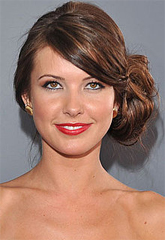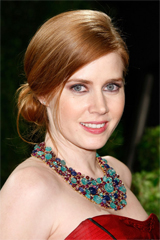 Next: Braids!