O Come, All Ye Fashionable
As the invitations roll in this holiday season, you're probably staring into your closet hoping holiday-appropriate outfits will throw themselves on your bed.

It may not be that easy to pull off festive ensembles, but you can put together a variety of looks with minimal effort by using these simple tips (an added bonus: most pieces shown here are under $100!).
(page 2 of 5)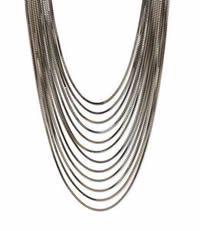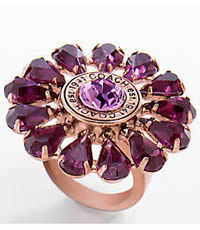 Love Your Leggings
Love them or loathe them, leggings are everywhere this fall and winter. Try a subtle departure from the typical black this holiday by donning a different hue like these navy leggings from Brown's Fashion ($91). This simple Clu tank ($97) is perfect under Splendid's long jersey turtleneck top ($50) and, together, they add just the right amount of coverage. These Cocoeve glitter pumps ($88) say, "celebrate!" and elevate leggings to holiday-appropriate status. Finally, grab a long necklace, perhaps Cara's($58), and a unique ring like this one by Coach ($78) to pull the whole outfit together.