Bundle Up, Don't Bulk Up
Cooler temps are here to stay, so how do you bundle up without bulking up? Here, we offer some tips on how to select the most flattering cool-weather clothes for every shape.
(page 2 of 6)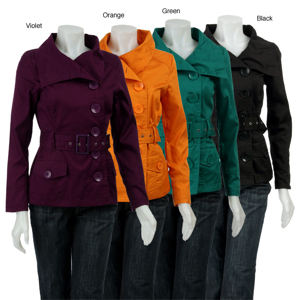 SHAPE: Curvy
Style: If you are curvy, you don't have to cover up your figure -- accentuate it! You don't have to stick with basic black, either, though it does tend to flatter and slim. Go bold with a solid bright color or experiment with stripes; just make sure they are vertical, not horizontal, which adds pounds. Tailored and structured styles that accentuate the body's natural shape are ideal for curvy women. Choose a jacket that accentuates the waistline, and avoid over-sized or shapeless coats. Try this single-breasted belted jacket by Last Kiss for a mere $27.99 at Overstock.com.
Up next: jackets for pear-shaped figures