Fashion-Maven Mom Must-Haves
Fall fashion may be all back to basics -- simple colors such as black, navy and grays -- but don't worry: Plenty of trends will make your fashion-forward wardrobe stand out among the mom crowd.
(page 6 of 6)
Basic #6: Cropped pant
Again, menswear is the new women's wear -- think "boy meets girl" with cropped, loose trouser pants cinched with a belt. Your mom-friends will wish they could be as trendy as you.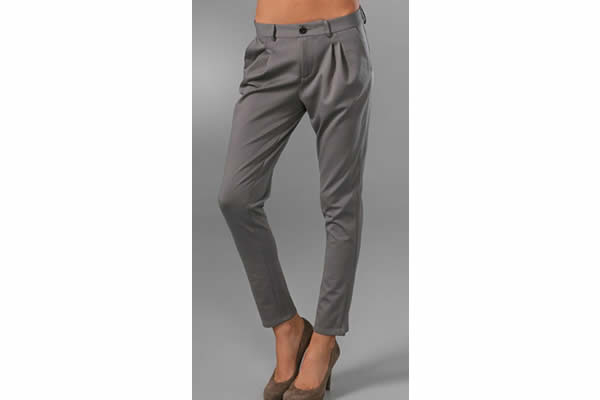 More Mom fashion
Easy spring style updates for mom