Accentuate With Accessories
Investing in a robust collection of accessories is the easiest and most cost-efficient way to add variation to your wardrobe. Bigger is better when it comes to the complementary pieces this season, but style experts advise to mix with more simplistic ensembles to create a put-together look.
(page 5 of 5)
Jewels, studs and bows
What do they have in common? They're all fall headband trends that are favorites of celebrities like Lauren Conrad, Scarlett Johansson and Mischa Barton. When it comes to bow-wow-ed out headbands, they must not look too perfect. Placing the piece slightly off-center on your head gives it a more modern look. Jewels in turquoise, blue and purple are big on hair accessories from bands to hair ties and jazzed-up clips. The pieces can even serve as jewelry in most pieces, so be careful not to overdo it. Same goes with the punk rock-tastic stud trend. Keep it clean and simple by using a select number of studs or spikes to add spice to straight hair or a tamed ponytail.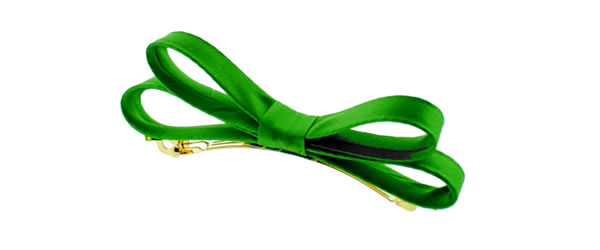 Check out our Fall Fashion photo galleries:
Best of Fall Fashion 2009
Best of Fall Shoes 2009
Best of Fall Fashion 2009 Accessories
Best of Fall Fashion 2009 Outerwear