Splurge Versus Save: Fall Handbags
A new season means new trends -- what better excuse to snap up some new handbags this fall? Here are six bag styles you've got to try, complete with save-and-steal examples of each.
(page 6 of 6)
Velvet
The plush and palatial fabric is all the rage in extravagant fashion this fall. Get your fix easily with a velvet bag.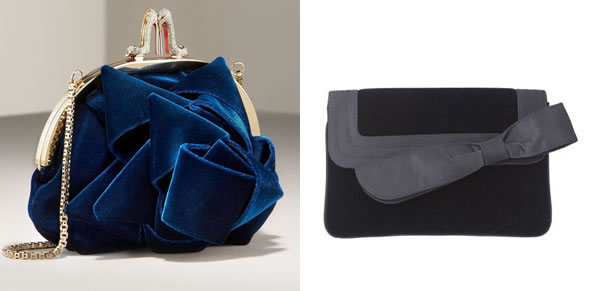 Splurge: While the rich blue folded velvet of Christian Louboutin's Cadeau Bow Kiss-Lock Clutch is undeniably luxurious, the clasp steals the show. It's a pair of pumps with iconic red soles.
$945 from BergdorfGoodman.com
Save: Target's Velvet Large Bow Clutch in black is tied off with an adorable Blair Waldorf-ready bow.
$14.99 from Target.com
Related SheKnows articles:
5 Gym bags under $50
Fall fashion: Splurge versus steal
Maternity maxi dress: Splurge versus steal