Splurge Versus Save: Fall Handbags
A new season means new trends -- what better excuse to snap up some new handbags this fall? Here are six bag styles you've got to try, complete with save-and-steal examples of each.
(page 4 of 6)
Whimsical
Take a chance with your fashion choices this fall with a fantasy-inspired bag. It's an instant conversation starter and will lift your spirits as the weather turns chilly.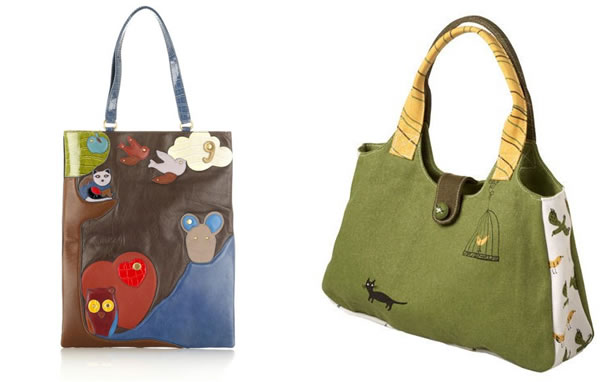 Splurge: Marc by Marc Jacobs' Flights of Fancy leather shopper is covetably adorable with its cartoonish animals and landscape.
$430 from Net-a-porter.com
Save: The cat versus caged-bird scene staged on ModCloth's Feeling Lucky bag is straight out of your favorite childhood cartoon.
$59.99 from ModCloth.com