Flawless 1st Impressions
These five style bloggers are no strangers to picking out the perfect outfit; they've all documented their inspiring ensembles on their respective blogs and won a loyal following of fans in the process. Now they're helping us tackle one of life's great dilemmas: what to wear on a first date!
(page 5 of 5)
Keiko Lynn
Location: Brooklyn, NY
Websites: http://keikolynn.blogspot.com and www.postlapsaria.com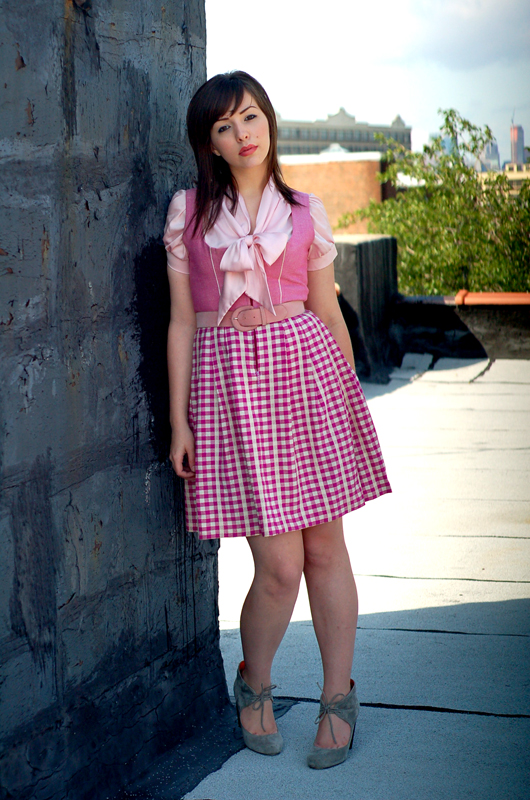 What she's wearing:
Dirndl: Vintage
Blouse: Thrifted (and reconstructed by Keiko)
Belt: Thrifted
Shoes: Jeffrey Campbell
Why it's her perfect first date outfit:
"Myideal first date involves a hanging out in a park, complete with swing sets and possibly even a kite. The gingham in the dress makes me think of a classic picnic blanket, and the overall look is typical of my everyday outfits. I'd like the guy to get to know the real me, not an idealized version of myself. If I'm comfortable in what I'm wearing (and my surrounding environment), I'm more relaxed, and less prone to awkward small talk."
Once you've perfected your look, check out these first date tips and ideas>>