Flawless 1st Impressions
These five style bloggers are no strangers to picking out the perfect outfit; they've all documented their inspiring ensembles on their respective blogs and won a loyal following of fans in the process. Now they're helping us tackle one of life's great dilemmas: what to wear on a first date!
(page 4 of 5)
Rebecca Roe, The Clothes Horse
Location: Fort Lewis, WA
Website: http://theclothes.blogspot.com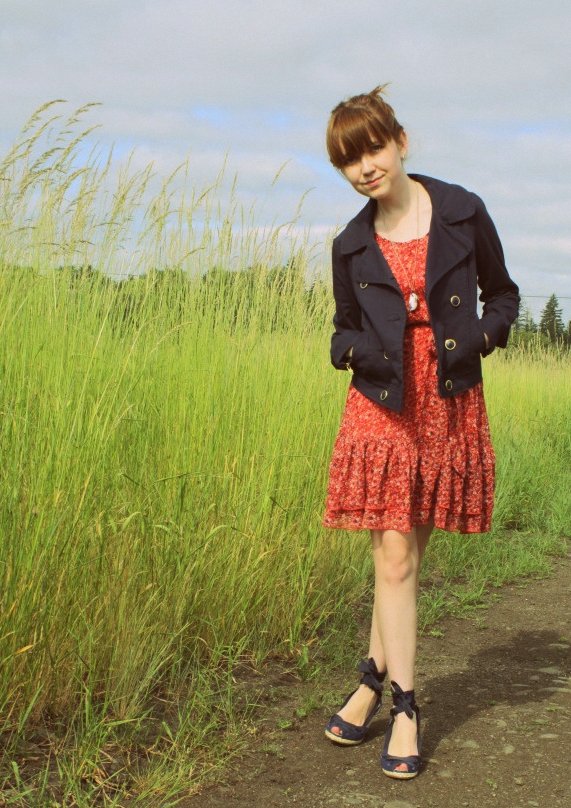 What she's wearing:
Jacket: H&M
Dress: H&M
Shoes: From a shop she can't remember in Japan
Necklace: Handmade by Rebecca
Why it's her perfect first date outfit:
"This outfit is perfect for a first date because no matter the activity or location these are clothes I feel wonderfully comfortable in; nothing is brand new and I'm wearing my two favorite colors. The movement of this dress never fails to make me feel like dancing and first dates should always involve some sort of dancing…even if it is the secretive "happy dance" at the end of the night."