Flawless 1st Impressions
These five style bloggers are no strangers to picking out the perfect outfit; they've all documented their inspiring ensembles on their respective blogs and won a loyal following of fans in the process. Now they're helping us tackle one of life's great dilemmas: what to wear on a first date!
(page 3 of 5)
Jessica Schroeder
Location: Brooklyn, NY
Website: http://whatiwore.tumblr.com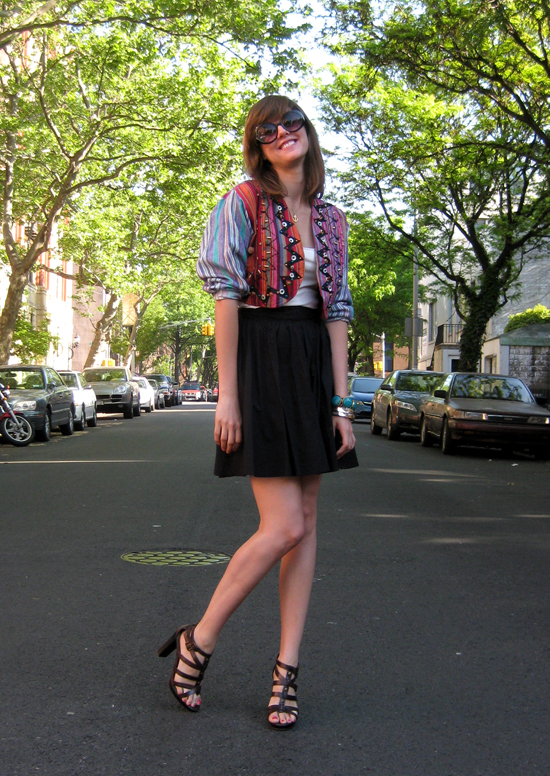 What she's wearing:

Jacket: Vintage and from a thrift store
Tank: Target
Skirt: Target
Sunglasses: Urban Outfitters
Shoes: Simply Vera by Vera Wang (Kohl's)
Why it's her perfect first date outfit:
"On a first date I want to feel confident, cute, girly and tall. But most importantly I want to feel like myself, which is why this outfit is a perfect first date look. To avoid being too sexy, I like to pick between showing more arms/collarbone and some legs. I like the playfulness of this skirt and how it lets the jacket really shine. The colors, beading and cut of the jacket all send a message to my date that I'm easy going and ready to have fun. This outfit also works for the office (with flats) and moves easily into cocktail hour."