Beach Bag Ball
While it may seem tempting and convenient to bring your everyday bag with you to the beach, this almost always ends poorly: sand in every crevice, exploded sunscreen in the inside and water damage on the outside. Do yourself a favor and get a bag tailor made for the beach; we present five that all cost under $50. They just may even put that everyday bag of yours to shame.
(page 3 of 3)
Reduce reuse recycle
Take a page from the eco-friendly crowd and go green with your beach tote by purchasing a bag made from recycled materials. These totes by Free People are made from recycled rice, detergent and storage bags. And with their extra large size, you won't have to worry about not being able to bring everything you could possibly want with you. The bag comes in three color options: yellow (pictured), red and green, however because the totes are made from recycled materials, they are all unique. The bags are $38 at Freepeople.com.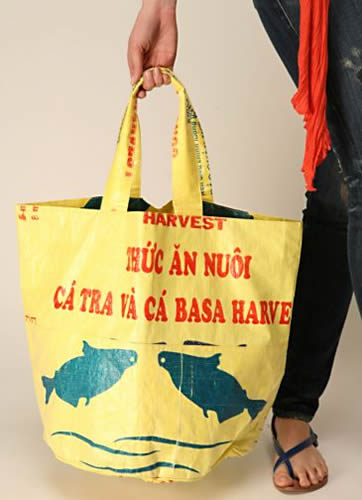 More beach fashion:
5 bikinis under $100
5 maillot swimsuits under $70
High fashion beachwear