Sunny Season Must-Haves
Summer is finally here! With each season comes a different set of beauty needs, so what should you stock up on for this sunny season? We'll get you started with our top ten summer beauty essentials.
(page 5 of 5)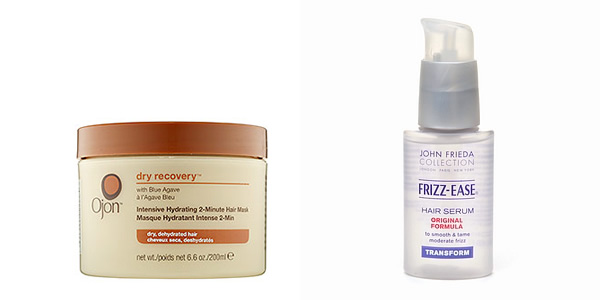 Summer essential #9
Hair strengthening treatment: All the chlorine, sun and wind can do a serious number on your hair. Give it some TLC with a treatment that will bring back hair's natural shine. Try Ojon Dry Recovery Intensive Hydrating Mask ($30), which revitalizes dehydrated hair.
Summer essential #10
Frizz fighting hair serum: Fight the frizzies this humid season with John Frieda Frizz-Ease Extra Strength Hair Serum ($9). It will instantly reduce frizz and when used every day, it will even help prevent future frizz.
More beauty must-haves
Best eco-friendly beauty products
10 Holiday makeup must-haves
Top 8 beauty resolutions