Sunny Season Must-Haves
Summer is finally here! With each season comes a different set of beauty needs, so what should you stock up on for this sunny season? We'll get you started with our top ten summer beauty essentials.
(page 3 of 5)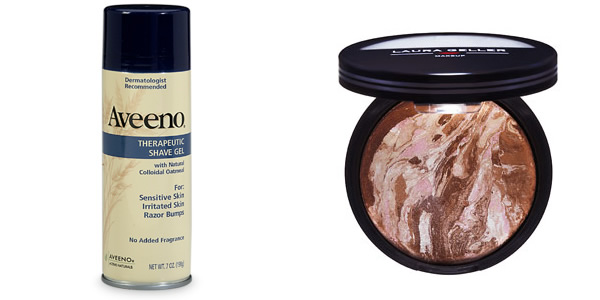 Summer essential #5
Shave gel: Is your skin susceptible to razor bumps? Avoid this unslightly bathing suit bummer with Aveeno Therapeutic Shave Gel ($5), a luxurious gel that has been shown to noticeably decrease the occurrence of razor bumps and also hydrates your skin with every use. 
Summer essential #6
Bronzer: Since tanning is a no-no, give your face a sun-kissed glow with the next best thing: Laura Geller Bronze N Brighten ($31). The product will help even out your skin tone as you apply and you can layer it to create varying levels of color for healthy, just-back-from-the-beach beauty.