What's Sure To Be The Best Of Summer Fashion
It's time to bare it all on the beach or wear a cute dress out for a night with your girlfriends. Maybe you're looking for a go-to summer dress or a cute sandal that goes with all your favorite warm-weather ensembles. Before you set out shopping, read on to discover the latest fashion trends to inspire you and jump start your summer style. These approaches to looking great this summer are sure to have your inner stylist feeling stellar.
(page 2 of 2)

Subtle but bright style: Not quite ready to ditch the black?
Who is? It's a safe choice that always looks slimming and fabulous. But don't let the summer season go by without taking a dip in other colorful fashions. Even if its a simple accessory, wear something that stands out.

Fresh, flirty skirts for spring. There's nothing dull about these skirts -- a versatile summer fashion staple. You can dress them up, or down, and pair them with a black or white top. That way, your new stand-out skirt does all the talking.
Add bold color to your wardrobe. These spring fashion tricks are perfectly accecptable for summer. Be bold, whimsical and wear prints that pop. Where have we heard this before again?
---
Sophisitcated for summer: A professional daytime look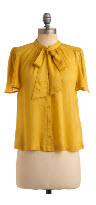 Pencil skirts and pearls is the way to go. Keep it sophisticated -- banish your collection of black opaque tights for leg-defining nude hosiery teamed with creamy leather shoes and matching clutch. Oh, and don't forget to spice it up with bright hues.
5 Summer work wear styles that wont make you melt. Its every working woman's challenge to find an outfit that is work appropriate and doesn't induce heavy amounts of sweating from the scorching hot weather. These wardrobe additions help solve the issue.
---
Undergarmets to the rescue: Back to basics
Attempting to put together a special-occasion outfit involves many decisions. Do yourself a favor and pay attention to what goes on underneath! Form-fitting underwear smoothes and refines the silhouette.
Ditch the plastic

Next time you go shopping, wear your eco-chic credentials on your shoulder! Use an organic cotton shopping bag and pay with cash.
Must have shoes for summer: Fantastic footwear
There's some shoes just look better in summertime. Just like shirts, shorts and skirts, we get to experiment with new colors and prints. This time we mean it, we're putting out best foot forward with the best shoe trends for summertime fun.

Super cute summer sandals. It wouldn't be summer without stylish sandals. It's always exciting to see what new shoes will hit the market and how designers will spice up a normally simple sandal.
Why we're flipping for flip flops. The flip flop, generally thought of as more casual, can be a great way to dress up a simple outfit. These days there are so many options, that its more than just a flip flop -- its a versatile must-have addition to footwear.
---
Expose your summer fashionista: Dare to be bare?
Shoulders are on show this season. Whether it's a racy halter-neck or the one-shoulder dress, make sure your skin is in tip-top condition for these summer fashion picks.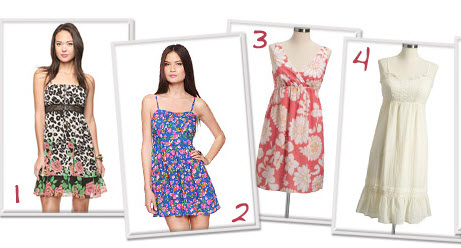 Sizzling summer must-haves. When you can look cute and sheild your skin, a girl's got it made. Check out this adorable summer hat, plus other stylin' wardrobe picks.
5 Rompers ready for summer. You don't have to show off your summer tan in a dress -- try this blast from the past fashion trend, the romper.
---
More Fashion and beauty