Body Baring Beach Style
Inexpensive bikinis are pretty much a dime a dozen, but for bikinis that look high end without burdening your budget - well that can be a challenge. Fear not: we're here to help! Here are our five picks for stylish and posh-looking two-pieces that all retail for less than $100.
(page 4 of 5)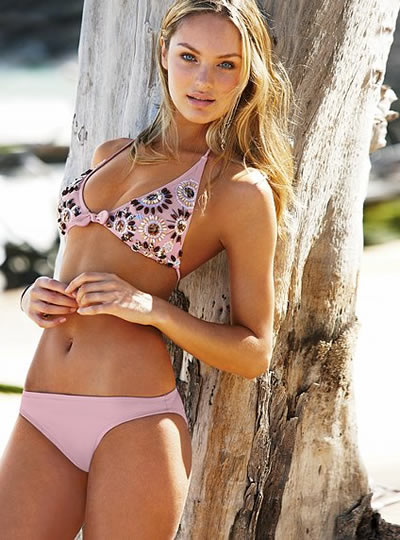 4. Embellished
Victoria's Secret sexy swimwear is hardly a secret but since it's not in stores, it often goes un-purchased, which is a true shame! Their embellished bow-tie triangle top ($58) and low-rise bottom ($20) are to die for. The light pink color is super feminine and will perfectly complement sun-kissed skin. The intricate beading detail on the top gives it an upscale and unique look that will not go unnoticed.