Body Baring Beach Style
Inexpensive bikinis are pretty much a dime a dozen, but for bikinis that look high end without burdening your budget - well that can be a challenge. Fear not: we're here to help! Here are our five picks for stylish and posh-looking two-pieces that all retail for less than $100.
(page 3 of 5)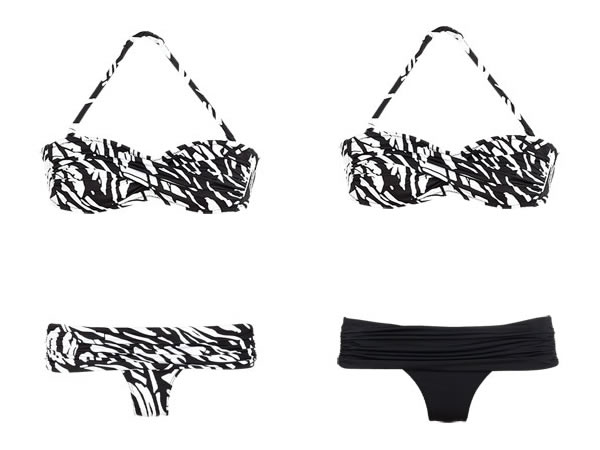 3. Exotic
Looking for a suit that will make a fun statement? Then look no further! delia*s has a fabulous Twist Bandeau ($29.50) in a zebra print. Because the bandeau is twisted, it makes the print a bit more abstract and keeps it from being too animalistic while still having an exotic aura. The top also serves double duty with a removable neck strap. Pair the bandeau top with delia*s' foldover hipster bottom (also $29.50). For a true walk on the wild side, get the bottoms in the zebra print as well. Or you can tone it down a notch by getting the bottoms in solid black. Or mix it up with both!