Fabulous Fitness Carryalls
The perfect wardrobe outfit requires more than just what you don on the treadmill. For serious gym style (and convenience!) a gym bag is a must have. Here are five great options that all ring up under $50.
(page 4 of 5)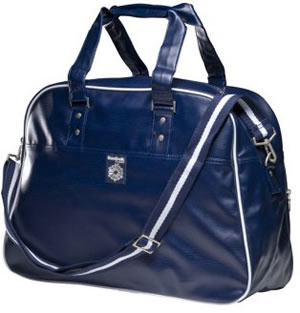 4. Retro
Want your workout to go old school? Reebok's Classic Original Sport Bag is currently on sale for $48 and harkens back to an earlier era with its bowler-inspired shape and retro stripe strap. Bonus points for being big enough to hold everything you throw its way.