Fabulous Fitness Carryalls
The perfect wardrobe outfit requires more than just what you don on the treadmill. For serious gym style (and convenience!) a gym bag is a must have. Here are five great options that all ring up under $50.
(page 3 of 5)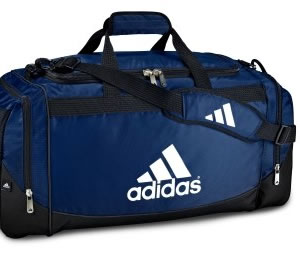 3. Classic duffle
For serious sportage, adidas has got you covered. Their Elite TM Duffle is the go-to for serious workout buffs and only $35 to boot.Its medium size will hold all of your goods without looking like a body bag, and it's got back pockets and compartments galore. The duffle comes in either navy blue or black.