Fabulous Fitness Carryalls
The perfect wardrobe outfit requires more than just what you don on the treadmill. For serious gym style (and convenience!) a gym bag is a must have. Here are five great options that all ring up under $50.
(page 2 of 5)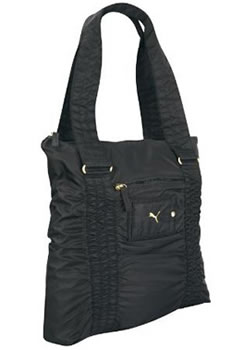 2. Tote it
Are you looking for a gym bag that can blend in with your everyday wear? For a bag that you can bring to work without screaming "gym bunny," try Puma's Fitness Shopper.The solid black color and shopper tote design make it look less like a gym bag and more like an everyday bag, while multiple pockets make it easy to store and keep all of your fitness necessities handy and it's all for $40.