Fabulous Fitness Carryalls
The perfect wardrobe outfit requires more than just what you don on the treadmill. For serious gym style (and convenience!) a gym bag is a must have. Here are five great options that all ring up under $50.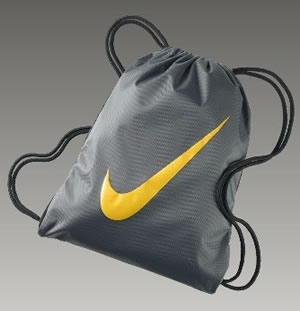 1. Simple sack
Are you looking for serious simplicity in your gym bag? Then look no further. Nike makes a number of simple drawstring nylon sacks that are both incredibly convenient and economical. The lightweight construction of the bags means that it's super easy to fold them up and stash them in another bag and their hands-free design makes them very handy for a multi-tasking gal on the go.Nike has a couple of options and they're all fabulous - but for what has our pick? The LIVESTRONG Gymsack which lets you show your support for Lance Armstrong's wonderfully worthy charity. This sack will cost you only $10.