Sweat Without Sweating It
Working out is a great way to relieve stress but often buying workout clothes causes stress rather than relieving it. Workout wear that is both affordable and cute can be hard to find - so we've scoped out five great places for you to shop.
(page 4 of 5)
4. Walmart
For a serious steal on workout wear, look no further than mega-store Walmart. The chain offers a line by the venerable fitness, dance and yoga apparel maker Danskin (which also offers reasonably (albeit higher) priced gear well worth checking out; visit Danskin.com) called Danskin Now. It's basic and cute clothing at prices that simply can't be beat. Check out Walmart.com.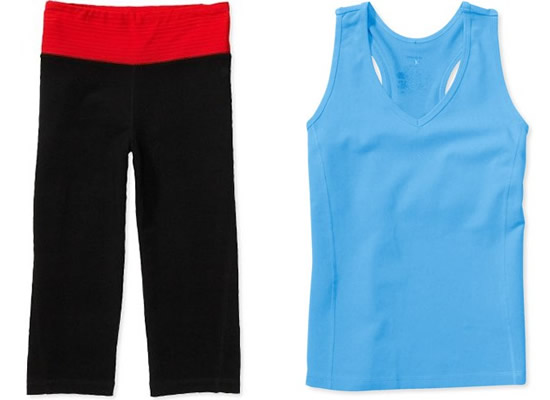 Pictured: Women's Echo Capri Pants ($11) and Women's Racerback Shelf-Bra Tank ($7).