Sweat Without Sweating It
Working out is a great way to relieve stress but often buying workout clothes causes stress rather than relieving it. Workout wear that is both affordable and cute can be hard to find - so we've scoped out five great places for you to shop.
(page 2 of 5)
2. Gold's Gear
Not only does Gold's Gym offer great deals on gym memberships at over 600 locations, but they also sell their own workout apparel. This high performance sportswear hits at an incredibly reasonable price point: for example, sports bras $18.95-$21.95, tank tops $16.95-$26.95 and shorts $19.95-$26.95. Check out Goldsgear.com, which also sells fitness books, accessories such as exercise mats and gloves and sports bags.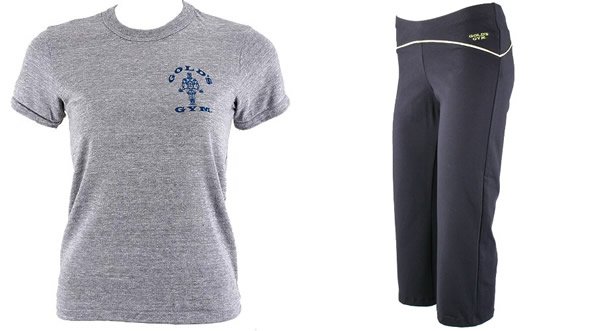 Pictured: Ladies Academy Tee ($24.95) and Artemis Capri ($28.95).