Mommy
Make-Over
You carried your children, watched your body morph into something miraculous and, at the end of it, came home with a precious new person in your life. While those fingers and toes and adorable nose are irresistible, you may not consider your own body after baby (or babies) anything to brag about. Find out the top 4 cosmetic surgery procedures for moms, including price and recovery times.
(page 2 of 2)
Tummy tuck
Also know as an abdominoplasty, this major surgical procedure can take two to five hours from start to finish. Your surgeon will remove excess skin, may reposition your navel and will give your weak abdominal muscles new life by tightening the abdominal wall.
A scar is inevitable in a tummy tuck and recovery is slow – you can be back to work and mommy duty in one to three weeks, but it could be longer depending upon each individual's physical condition. The results though can be a dramatically flatter stomach and narrower waist.
Average cost for these permanent results: $5,350.
Liposuction
Body contouring is the friendly term for liposuction, but the procedure isn't glamorous by any means. Having fat sucked out of your body isn't any prettier than it sounds – but the results can be amazing and instantaneous. If you've ever seen a liposuction on TV, it looks vicious, but there are newer methods that do reduce some of that violence by melting the fat first with ultrasound.
Keep in mind, liposuction is not an alternative to weight reduction. It can, however, be effective in removing stubborn fat that doesn't react to diet and exercise. What this means is – don't be surprised if your doctor recommends that you lose more weight before embarking on this procedure.
Depending on how much area you're looking to have liposuctioned, the procedure can take anywhere from 45 minutes to two hours. Bruising, soreness and even some numbness may occur but the final contour is usually evident by the three-month mark. You can be back to work in about one to two weeks but be prepared to wear a compression garment for up to six weeks to encourage your skin to contract and decrease the inevitable swelling. Average cost: $2,900.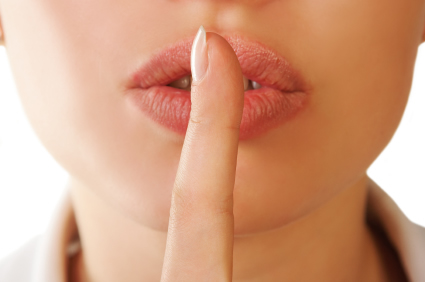 The bottom line
Remember that no matter how minor some of these surgeries may seem in comparison to other types of cosmetic procedures, it's a serious situation every time you go under the knife. Do your research. Be sure to consult with a board-certified plastic surgeon and don't be afraid to ask questions about everything from their reputation to the number of times they've performed the procedure. Be honest about your childbearing plans as well – if you want more babies, let it be known so the doctor can advise you well.
Yes, you might be chomping at the bit to banish those baggy clothes and reveal a new you, but you do have a little one (or ones) at home to think about – your health and safety are more important than ever. Go slowly so you make the right decision and, most of all, take care of yourself so you can take care of them.

**Details regarding cost, length of the procedure and recovery time are courtesy of The American Society for Aesthetic Plastic Surgery. The price of each surgery will vary considerably by geographic region and does not include facility fees, anesthesia and other surgical costs.

Find out more about cosmetic surgery:
Expert tips on plastic surgery
Cosmetic plastic surgery "mommy makeovers" on the rise
Can you breast feed after breast augmentation?
Have you had a "mommy make-over"?

Comment below and tell us about it!