Get Those
Butterflies Again
Ban the quick kiss, share a sexy secret code ... and other itty-bitty ways to make him lovesick for you every day of the week.
(page 4 of 5)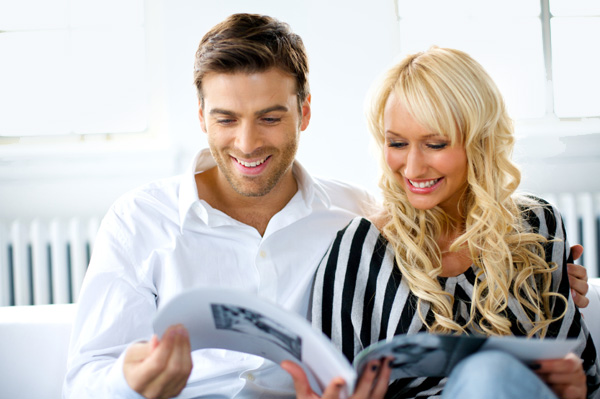 13. Write Him a Sexy Check
While you're taking care of the bills, take care of your guy with a personal payment for head-to-toe kisses, suggests Godek. "Tell him he can cash in anytime."
14. Make Out Every Time You're Alone in an Elevator
Use this love-lifter as a cue to sneak in a secret smooch session.
15. Read Seductive Stories to Each Other
Pick up a steamy best-seller like Vox, by Nicholson Baker (it certainly got Monica boiling for Bill), and take turns reading it aloud. "My boyfriend and I love sharing juicy novels," says Liz, a 30-year-old producer. "We'll get in bed or curl up on the couch and take turns being the narrator. At first I was a bit nervous and rigid — I sounded like Rod Serling from The Twilight Zone — but eventually I found my natural rhythm and got really turned on by it. It's so utterly romantic because we're in this sort of fantastical fictional world together rather than sticking our noses in our respective books. And listening to my boyfriend's voice is unbelievably sexy."
16. Go Postal
Create some surprising postal passion by mailing I-want-you notes to your man. Start by telling him exactly what you love about every part of his body.
17. Play Barber Babe
Show your man some passionate pampering by giving him a sensual shave. After his morning shower, lather up his face with a great-smelling shaving cream and slide the razor in the direction the hair grows. "It's a way to steal a very intimate moment when you're both usually so rushed to get out the door," says Kelly, a 26-year-old massage therapist who loves to groom her guy. "Not to mention the perfect excuse to straddle him."
Next: 6 More ways to spice up your love life!>>