Expert Advice On Fall Hairstyles
When summer ends, update your hair color and hairstyle, along with your wardrobe. To find out what's hot for fall, we went straight to the experts for these fabulous tips and trends for beautiful, healthy hair.
(page 3 of 3)
More hairstyle smarts
Leslie Munsell, celebrity hairstylist and co-owner of Van Michael Miami Salon - the most successful and highly regarded salon in Miami Beach. In 1991, Leslie purchased her first Aveda Concept Salon in Houston, Texas and became an Aveda Makeup Purefessional by 1992.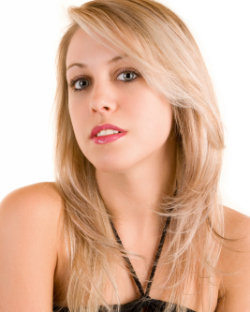 Currently as an Aveda Global Master, Leslie travels the world as a platform artist educating others on makeup techniques and practices.
Leslie has had the honor of working backstage at the Academy Awards, the MTV VMA's and Fashion Week in New York and Miami, where her work was seen on top designers including Zac Posen, Imitation of Christ, Giorgio Armani and Roberto Cavalli. She answered a few brief questions for us about hairstyles, color and trends.
What are the best styles for different face shapes?
Oval: Every hairstyle works.
Round: Hair below the chin with a center part like long one length hair.
Square: Hairstyle should soften the sharp angle of your jawline -- think face-framing layers.
Triangular: Any style that narrows your chin and widens the forehead, like a boxed bob.
Heart: Softer curlier style.
Oblong: Style that adds width and fullness to the sides of the face, mid to long length with shorter interior layers.
Diamond: Most hairstyles work.
When it comes to coloring your hair, how do you choose the right shade?
 
During the consultation I like to look through a portfolio with my client and get ideas from them on what they would like. Then I take into consideration their skin tone, eye color, and lifestyle. These are just a few aspects that need to be addressed before we begin service.
 
What are some of the trends for hair for fall?
 
Long hair is very long, below the bra strap with bangs and light body. For short hair, the trend is moving away from the one length bob of Katie Holmes into a more texturized shorter look.
Haircare tips