Beauty Damage Control
We all run into beauty disasters every once in a while -- pimples, swollen eyes, smeared makeup. With these quick fixes, you can do some emergency damage control and get back to looking beautiful.
(page 3 of 3)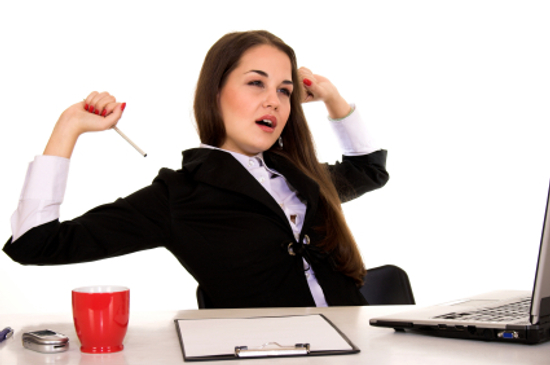 How to look awake even when you haven't slept
If you stayed up all night before an important meeting, you need to pull yourself together and look professional. By following these simple tips, no one has to know you haven't had a wink of sleep.
Tired eyes and a slow head
Take a shower! The water is both refreshing and stimulating, and offers a great way to wash the sleepiness away. Keep the temperature on the cool side -- and if you're daring (or in dire need), give yourself a cold-water-only blast just before you step out.
Swollen eyes
Apply a plastic bag of ice or a pouch of frozen vegetables to your eyes for 10 minutes. The cold will not only invigorate you, it will reduce the swelling around your eyes.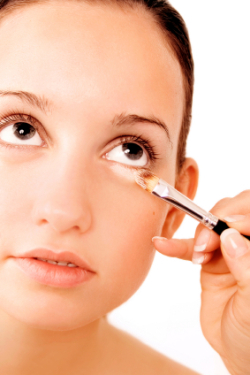 Dark circles
Use concealer with yellow undertones to hide dark circles. Apply with a small makeup brush in a very thin layer underneath your eyes and then blend well.
Make eyes pop
Droopy, tired eyes will look more awake if you use the right makeup.
Apply very light eye shadow to your entire lid, then use gold shadow from the crease to the brow bone. This will widen the appearance of your eyes.  Avoid dark colors, which will make you look even more tired.
Use a white eyeliner along the lower lashes and then curl your upper lashes to really open up your eyes. Apply two coats of brown mascara to finish the look.
Divert their attention
Wear a fabulous suit, a great piece of jewelry or glossy shoes to draw the attention away from your tired face. Don't wear pale colors up top - they will make your face look washed out.
Take a nap
If you have an important meeting in the afternoon but still need to be at work in the morning, take a nap at lunch. Close your office door and put your head down for an hour. Be sure to set the alarm on your cell phone or watch -- you don't want to sleep through the meeting!
Beauty tips