Beauty Damage Control
We all run into beauty disasters every once in a while -- pimples, swollen eyes, smeared makeup. With these quick fixes, you can do some emergency damage control and get back to looking beautiful.
(page 2 of 3)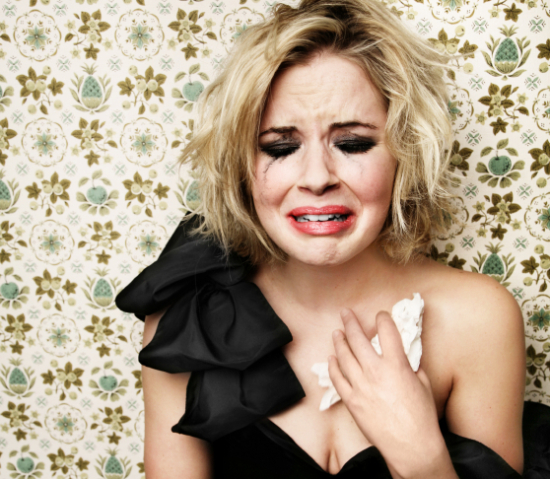 How to cover up that you've been crying
If you are out in public and you have started to cry. Head to the nearest restroom to compose yourself and fix your makeup.
Always carry the following with you for an emergency makeup fix:
Concealer with brush
Blotting papers
Off-white eyeliner
Here's how to do it:
Begin by blotting away any smeared mascara or makeup with tissue. Don't rub too hard, it will cause redness.
You don't have to re-apply your entire foundation. Instead, apply a creamy concealer underneath your eyes and the areas around your nose with a makeup brush.
If you have a compact with you, add a little pressed powder to even out the finish. At times of stress (like crying), your skin produces more oil. Use the blotting papers to get rid of any shine.
Apply an off-white or pearly white eyeliner to the inner portion of your lower lashes to open up your eyes. Re-curl your eyelashes, if you happen to have your eyelash curler with you.
Add a coat of shiny gloss to your lips to draw the attention away from your eyes and toward your mouth instead.
This video from makeup artist Jo Adams demonstrates some of the above procedures:

How to repair your face when you've been crying
ON THE NEXT PAGE:
How to look awake when you haven't slept