Beyonce's Line
House Of Dereon
From Gwen Stefani to Jennifer Lopez to Victoria Beckham, it seems everyone has a fashion line these days. Some of the celebrities just lend their name to fashion projects, while others are very involved in the development, designs and operations. Here we highlight Beyoncé Knowles' fashion line - House of Deréon.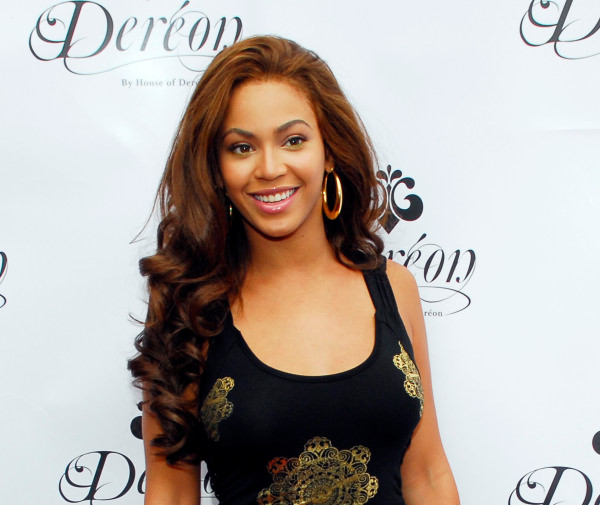 Inspired by her grandmother, Agnéz Deréon, Beyoncé Knowles and her mother Tina created the House of Deréon fashion line.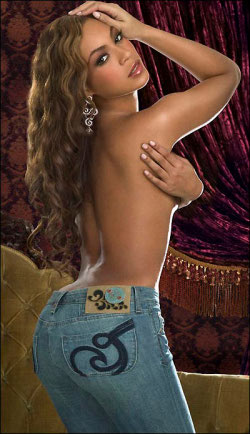 Agnéz Deréon was a self-taught seamstress from New Orleans who created fine custom clothing and home furnishings throughout the south in earlier years. Tina Knowles took after her mother Agnéz with a passion for fashion, design and style. As Beyoncé rose to stardom, Tina created each of her outfits for every show.
When Beyoncé became a hit, Tina naturally became the designer and stylist for Destiny's Child and soon after that transitioned into her own own line - House of Deréon in 2004.
The imagination, inspiration and style of three generation of women go into the line. Both Tina and Beyoncé are a big part of the designs and direction of the company. You can find House of Deréon dresses and other garments from the line at various retail stores around the country such as Bloomingdale's, Lord & Taylor and Neiman Marcus.
Deréon junior line
They expanded the brand to include a junior line -
Deréon
. Beyoncé's sister Solange Knowles is the spokesmodel for this line, which includes more casualwear, jeans, hoodies, shoes, bags, hats and other apparel designed for younger consumers.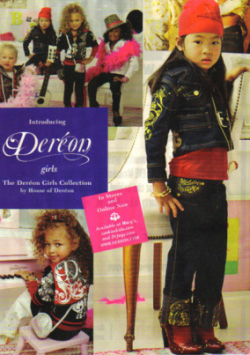 Deréon for girls
Early this year, Beyoncé and Deréon came under some criticism for the advertisements (pictured here) for their new kids line.
Some were outraged to see such young girls all dolled up in tight jeans, high heels, pimp hats and jewelry. Beyoncé was chastised in the press for allowing such an ad.
But the reality is that the shock value of the ad probably got the line the attention the line was looking for. When you give the clothes a closer look, some of them are actually very cute.
You can find the Deréon Girls Collection at Macy's stores, Dereon.com, DrJays.com and other retailers.
To find out more about Beyoncé, her career and her marriage to Jay Z, check out the SheKnows Entertainment channel for all the latest celebrity scoop.