Get A Hollywood Head Of Hair!
Few in Hollywood know hair as well as stylist Nick Chavez. His client list includes Oscar nominees, first ladies, royalty, a Desperate Housewife and Nicole Richie.
(page 2 of 2)
I take thee, trendy hairstyle...
Has he ever refused a client's style request? "Oh, absolutely," he answers immediately. Chavez feels it is his duty -- almost a doctor's oath of hairstyling -- to decline a client due to a terrible style. "I ask them simply, do you want to be married to your hair. Seriously, married," he said.
One cannot let someone go out the door in something you don't believe in yourself as a hair artist. "I've had some who have had two hairs on their head and you want hair like Penelope Cruz? It's not gonna happen. What many women don't realize is how many hair pieces are actually snapped in the back. Jessica Simpson, she has amazing hair, but look how amazing she looks with her hair pieces. And Eva Longoria -- her hair always looks great long and layered. She's always got the in look."

Who's got the look?
There are celebritieson the Hollywood party scene who Chavez keeps a close eye on to see their latest hairstyle, what he considers to be a work of art.
"Katie Holmes, Katie Holmes, Katie Holmes -- she is always doing it right," he says. Then, Chavez begins to see a line of beautiful Hollywood hair. "Jennifer Garner has great hair choices. Like at the Oscars -- so many actresses would have looked like a raccoon had jumped on your head with that style, but there is something about that woman. Maybe it's those cute dimples or smile -- but she always pulls it off."
Chavez's mind also goes to newlywed, Beyoncé. "The other one who does it really well, look at Beyoncé. Wigs, whatever – she really is somebody who has hired the most amazing hair people to do her," he said. "Even when she wears it curly, or straight, or big full bouncy sexy looking hair, she looks amazing."

Hairstyle pet peeves!
What hairstyles does he hate? "Perms -- bad perms," Chavez said. "It just looks really ratty."
The other peeve involves color. "Women who have highlights and where they go somewhere and have them bleach it up so their hair becomes so dried out like a broom," Chavez said. "When you see blonds that are shiny, they look healthy. What does that say -- youthfulness. Color jobs and perms, just stay away.

Hair extensions…a good thing?
"If done professionally, they can be really, really great. They're great enhancers, you can stick them underneath, but the key is knowing how to lock them into place," Chavez said. Seek a professional, he insists. "You can see the unevenness when it is done wrong. You have to have someone who knows how to cut that right. They can look bulky, and you want them to look very soft."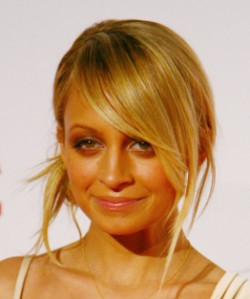 A moment of hair Zen from the master
Just before SheKnows spoke with Chavez, he had done model Beverly Johnson's hair for a magazine cover shoot.
"She looked amazing," he said. "She is so easy to work with. Here's a woman in her 50s with long hair who pulls it off."
That's what it's all about, really, he insists, in regard to the the styles from the last decade that show no signs of slowing.
"Women are starting to come into their own. We always have trends," he says.
"Women will cut their hair off in a bob, or an inverted bob, or they're do many styles pertaining to that angular look, or an asymmetrical one side longer in the front, spike in the back, whatever."
He adds, "The thing is…women are speaking volumes about who they are as people. You're starting to see a gamut of everything. Hairstyle, personality -- it is all saying 'I am me!'"