Extending
Your Look
Celebrities like Lindsay Lohan, Kate Beckinsale, Jessica Simpson, Miley Cyrus, Victoria Beckham and countless others regularly surprise the world with new and different hairstyles -- changing color, style and even the length of their hair -- over the course of just a couple days. How do they do it?
(page 2 of 2)
What to avoid in hair extensions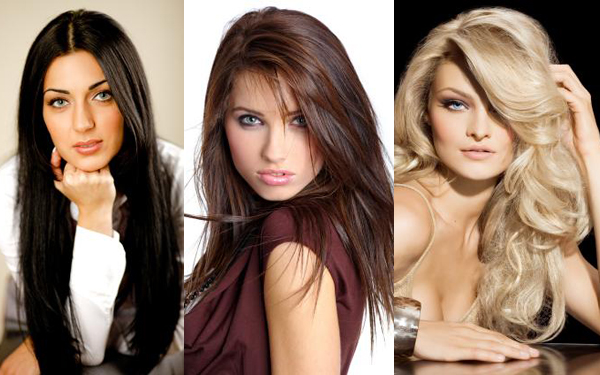 "The most important thing is to avoid extensions and pieces that are heavier than your own hair. If extensions are too heavy, they will damage and break off hair -- so hair needs to be long and healthy enough to withstand the pressure," Pelusi points out.
Inquire as to the possibility of getting a variety of weights, because a single one may not work for everyone. In particular, extensions that do not match your hair are most likely to give you problems. Safieh recommends a type of extensions called Hairdreams, which offer a variety of weights or thicknesses to match your true hair -- as well as the ability to pre-order highlights and lowlights. Hairdreams lasts up to seven months and the hair can be reapplied, which also helps to decrease cumulative costs of new hair and removal.
Certain specialty methods have emerged from certain salons, such as the "Goddess Loc," which have a silicon grip and plastic coating in order to not damage your hair.
Is caring for your extensions going to give you a headache?
Do extensions require a great deal of upkeep and time commitment? "Extensions are not hard to maintain," says Pelusi. "People just need to keep an eye on them -- almost like you would with color or anything else." She says that to allow for an hour at the salon every six weeks.
Jackie Saril agrees. "[Extensions are] so easy! I got the kind with a slight wave so I can let my entire head dry naturally and have some sexy waves, or I can straighten it with a brush and iron," she says.
Caring for your hair extensions
Here are some specific tips to help you care for your extensions:
Human hair extensions can be treated as real hair, but more gently.
Use a special brush (often a loop brush) made just for extensions, so youd don't damage the new hair or the bond.
A gentle shampoo is recommended, and use cool water to help minimize tangles.
A light conditioner will help reduce tangling and keep your new hair supple.
Sleep with your hair in a ponytail or braid to avoid bed-head and knots.
Would Jackie get extensions again? "Assuming my hair is healthy once these come out, I would do it again in a heartbeat," she says.
More hair tips and tricks
10 Expert tips for beautiful hair
Long celebrity hairstyles in CelebSalon
See more long hairstyles
---

---