The makeup tutorial
Supplies:
Gold eyeshadow and/or gold glitter
Deep black eyeshadow
Black eyeliner
Black mascara
False eyelashes
Liquid face highlighter
Soft raspberry blush
Soft raspberry lipstick or gloss
Instructions:
Begin by powdering the eyelids with loose powder or eyeshadow primer to help prevent natural eye oils from creasing the makeup.
Then, apply foundation and concealer as usual. Cover half of the eyelid with bright gold eyeshadow. Add gold sparkle or glitter for more pizzazz!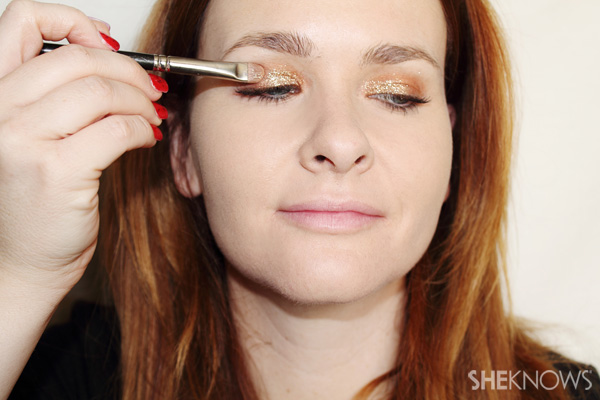 With a small eyeshadow brush, draw a line outward that's about the length of an almond. Make this an almond-shaped oval.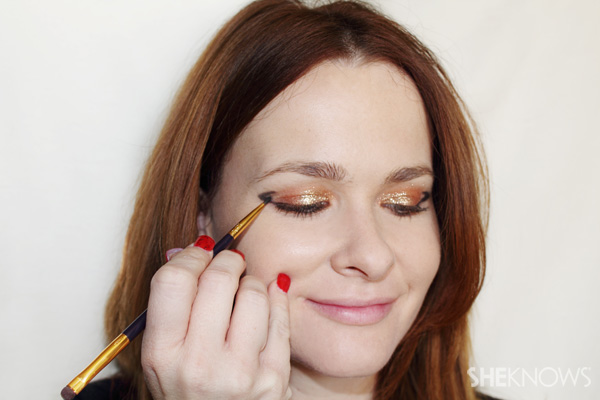 Fill in this almond-shaped oval with deep black eyeshadow. Stop this eyeshadow once it meets the gold eyeshadow on the lid. Line the bottom of the eye with deep black eyeshadow.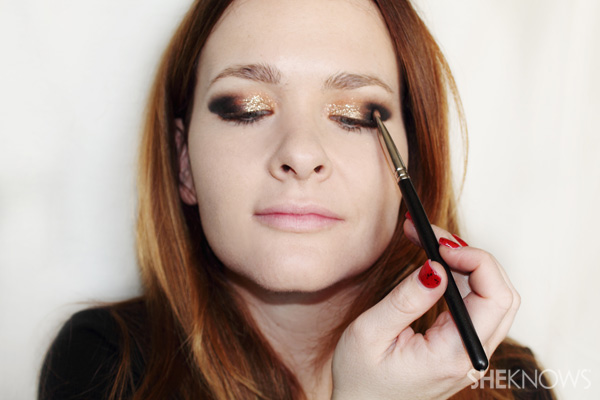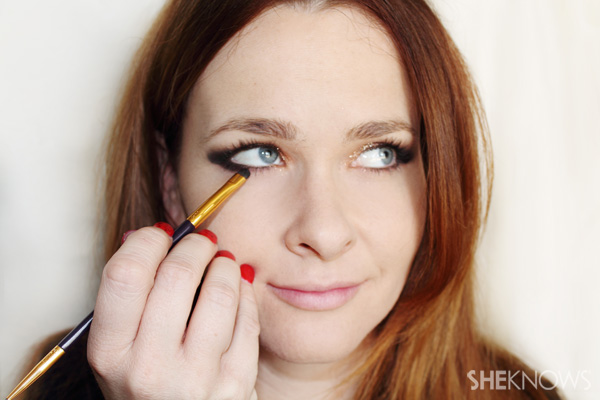 Using black eyeliner, line the bottom and top inner rim of each eye.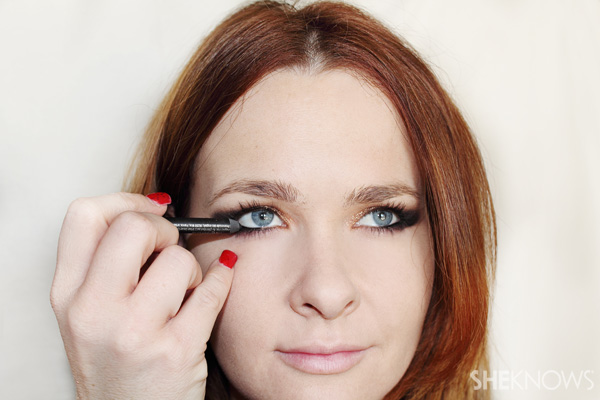 Apply false eyelashes. I usually prefer individual flare lashes, but you can use a full strip if you're more comfortable with that. Allow lashes to dry at least 5 minutes.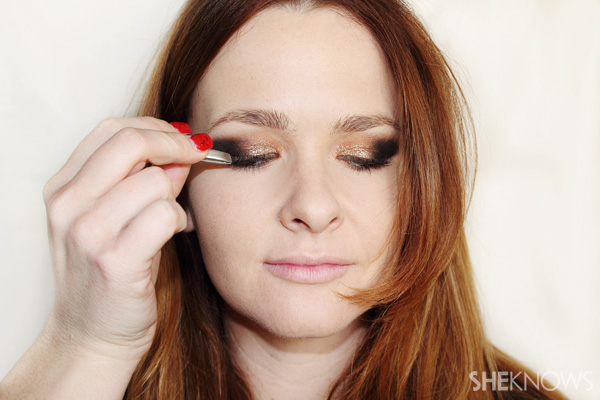 Press a liquid face highlighter on cheeks. Swirl a soft raspberry blush on the apples of the cheeks. You can use powder or a cream blush.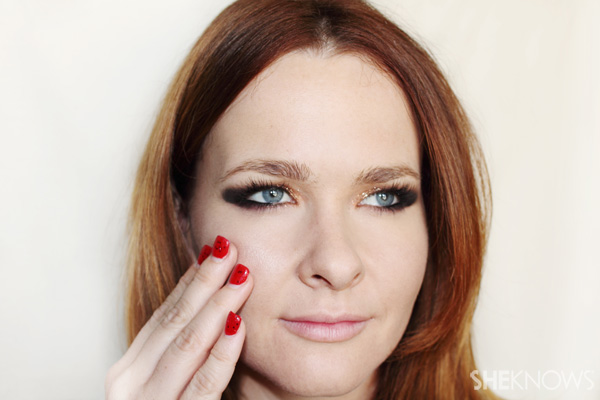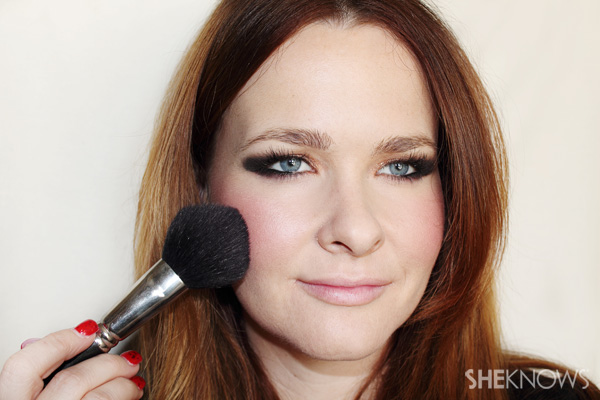 Apply a thick coat of mascara to eyelashes. It's completely OK to apply mascara to both your natural lashes and the false ones. This will give the lashes added drama that's perfect for this look.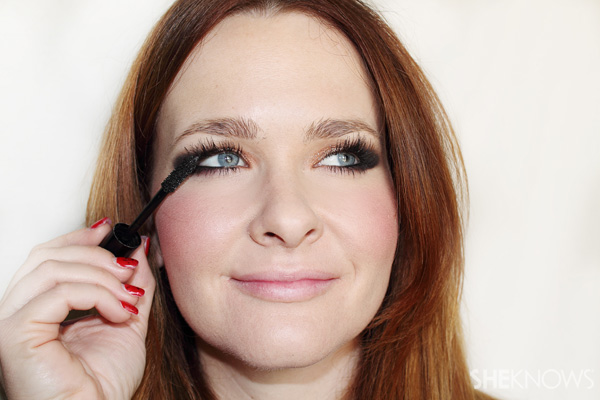 Fill in eyebrows and press on a soft raspberry pink lipstick or gloss.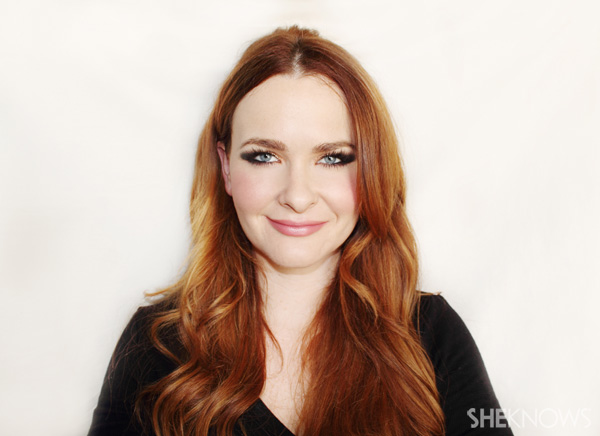 Up next: Get Kate Bosworth's wavy hairstyle >>