The makeup tutorial
Instructions:
As always, start by powdering the eye with loose powder or set with an eyeshadow primer to prevent natural eye oils from creasing the eye makeup.
Dust a silver powder highlighter into the inner corner of each eye and slightly extend onto the lid. Be very heavy handed with this because you want the highlighter to really stand out.
Take a bright blue eyeshadow and layer over the highlighter you applied to the lid. The layering will dull down the blue and change the tone slightly.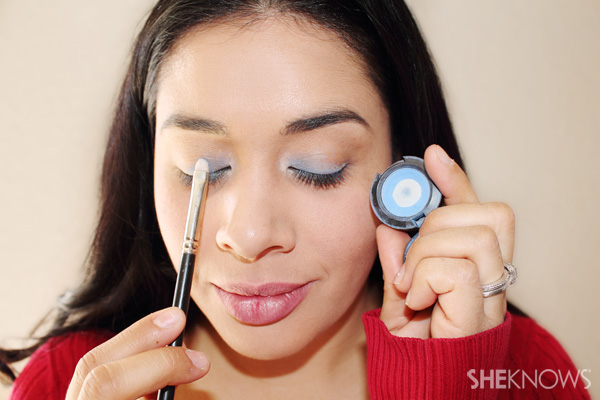 Next, apply a deep navy blue eyeshadow to the outer corners of each eye and blend slightly onto the lid. Use a blending eyeshadow brush to blend these tones together. You never want to see where one color stops and another begins. Blend, blend, blend!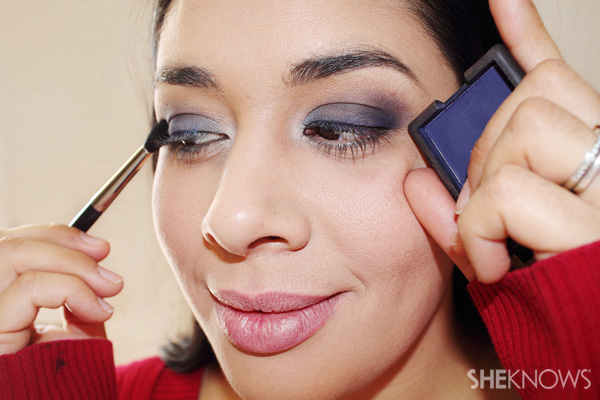 Using a light hand, apply a little of the navy blue eyeshadow onto the outer bottom lash line and then apply a deep black eyeliner to the upper lash line.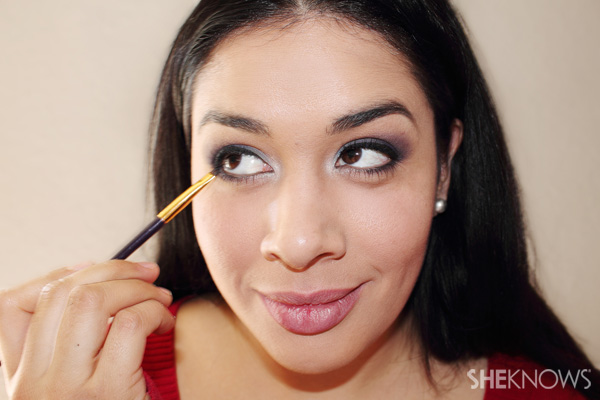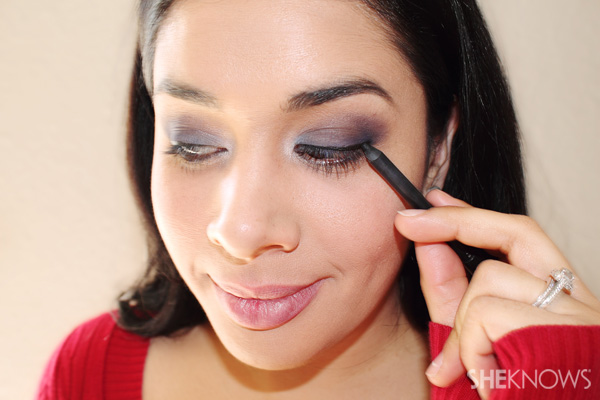 Using eyelash glue and a pair of tweezers, apply fake eyelashes to the outer corners of the eye. I like to use individual flare lashes or a 1/2 strip of lashes for this look. The eyelash glue will take several minutes to dry. Apply foundation in the meantime.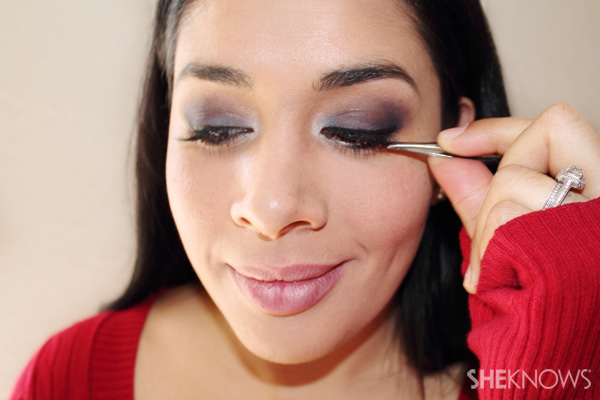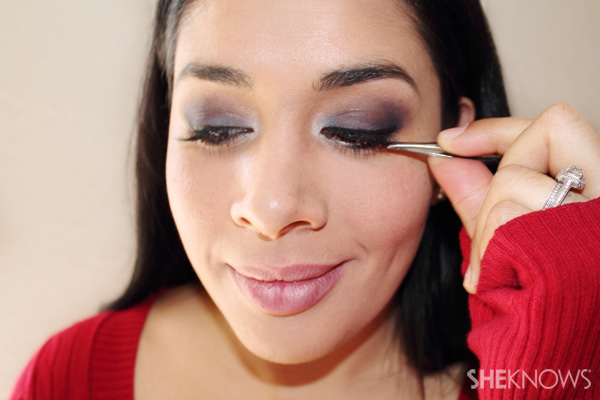 Apply foundation and concealer as usual.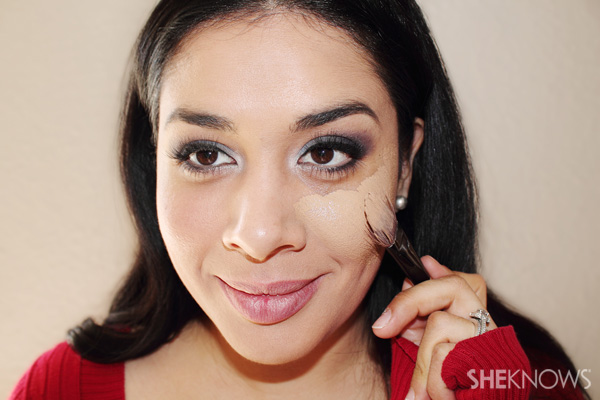 Take a light powder over the face to "set" the foundation. Setting the foundation with powder gives you a "matte" look and helps the makeup last longer. Now, lightly dust a raspberry powder to the apples of the cheeks.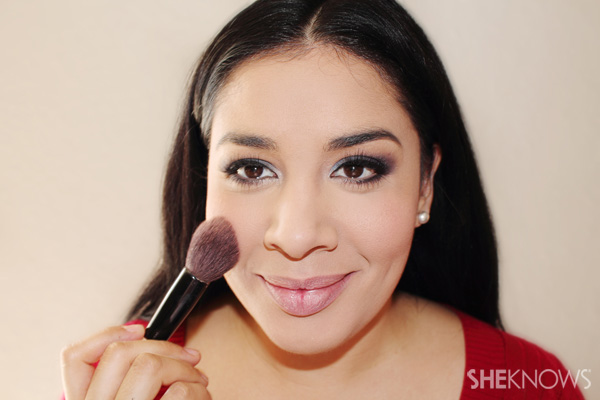 After the lash glue is dry. Apply 2 coats of deep black mascara to the upper lashes and 1 coat to the bottom lashes. Finish the makeup look with a Champagne-nude or pink-nude lip gloss.
Up next: Get Kerry Washington's hair >>