The makeup tutorial
Instructions:
Start by powdering the eye with loose powder or set with an eyeshadow primer to prevent natural eye oils from creasing the eye makeup. Choose a soft, neutral brown eyeshadow color and apply over the entire lid.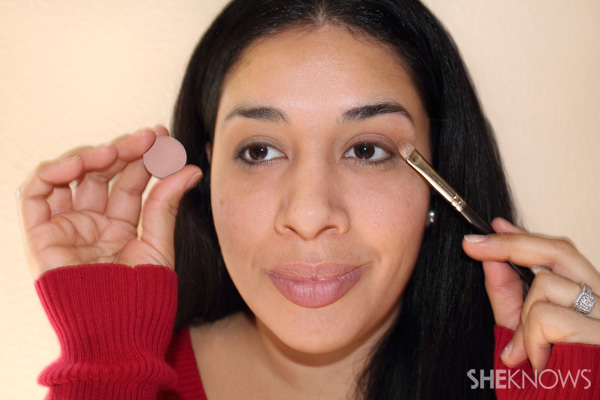 Apply a medium neutral brown eyeshadow color on the outer corner of each eye. Blend into the lash line and the outer crease of lid.
Take black eyeliner and apply a thin line of eyeliner all the way across the upper lash line. Using the same eyeliner, apply it into the inner rim of the upper lash line. It helps to lift the lid up to get into this area.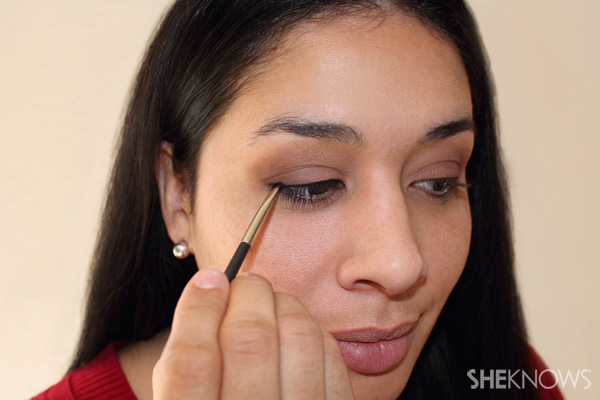 Curl eyelashes.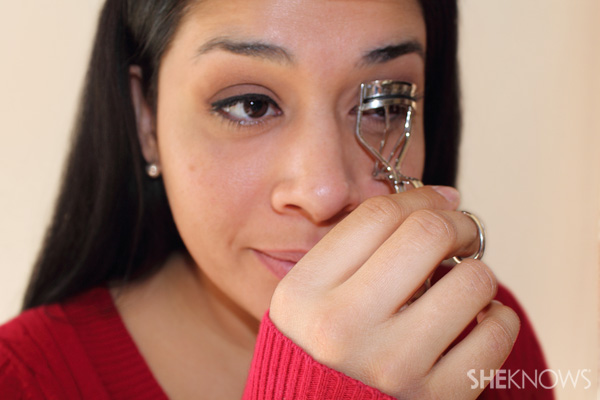 Using eyelash glue and a pair of tweezers, apply fake eyelashes to the outer corners of the eye. I like to use individual flare lashes or a 1/2 strip of lashes for this look. Eyelash glue normally takes around 5 minutes to dry — while you're waiting, continue to the following steps.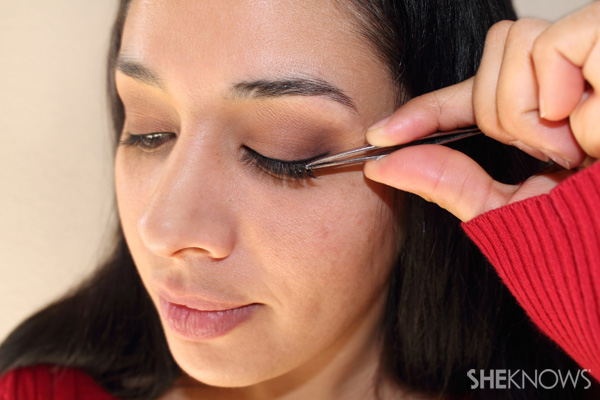 Dust a powder highlighter into the inner corners of each eye. Apply foundation and concealer as usual. Next, press a liquid highlighter to the tops of your cheeks and down the nose. This will give you that Hollywood glow.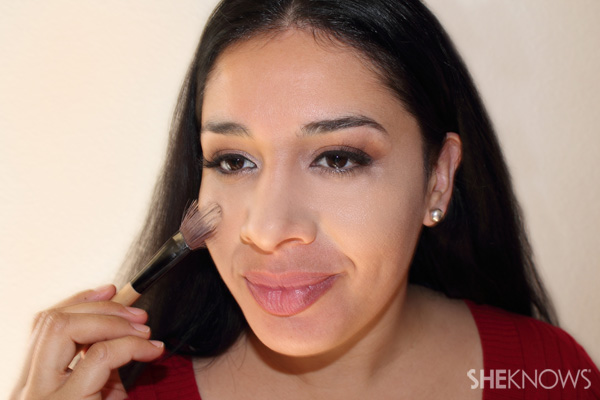 Using a sponge, press a cream blush into the apples of the cheeks. Try a bright rose shade for this look.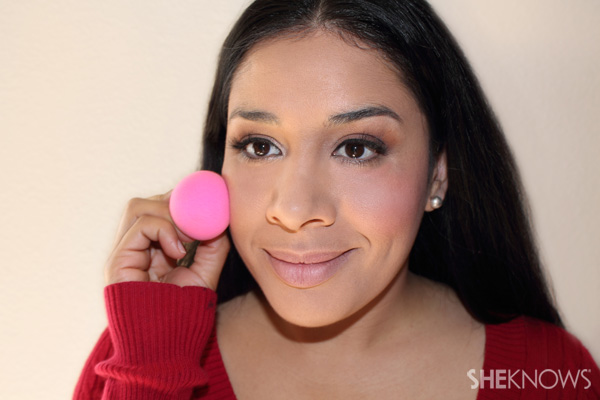 Now that your lashes have had time to dry, apply 1 coat of jet black mascara.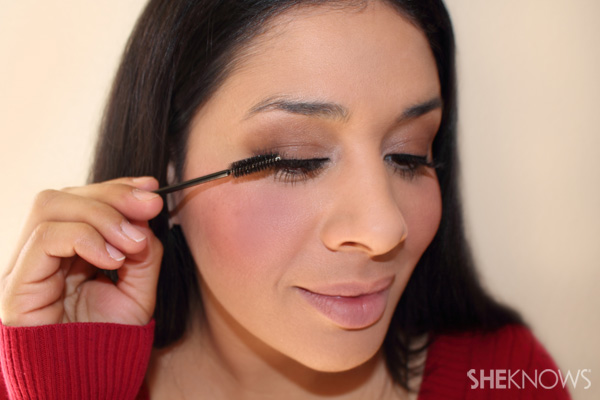 Fill in brows. I like to use eyebrow powder to create the shape of the brow and go back in with an eyebrow pencil to polish up the design.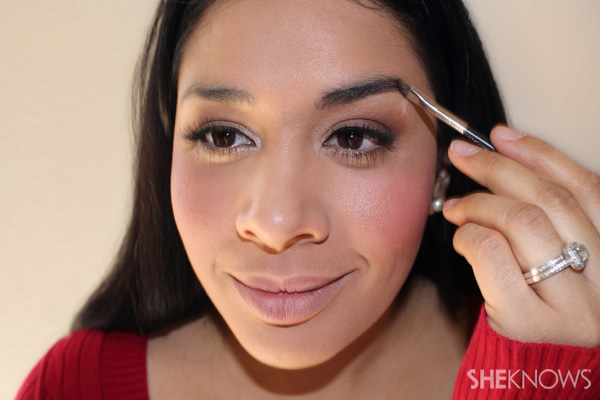 Finish off the makeup with a deep crimson red lipstick. HINT: Crimson is a combination of a bright wine tone and a deep red.